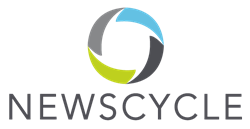 Bloomington, MN (PRWEB) August 04, 2015
Newscycle Solutions has signed an agreement with El Universal, Compañía Periodística Nacional, S.A. de C.V. for the Newscycle Advertising platform to manage the newspaper's digital, mobile and print advertising operations in Del Cuauhtmoc, Mexico.
About to celebrate its centennial year, El Universal is one of the largest daily newspapers and newspaper websites http://www.eluniversal.com.mx in Mexico.
Newscycle Advertising will modernize advertising business operations at El Universal, allowing the group to focus on growth and new revenue opportunities. The new advertising software will replace many home-grown and fragmented systems, immediately improving sales processes and account management for its salesforce. Newscycle Advertising provides El Universal with a single integrated view of its complete advertising workflow to achieve greater efficiencies in day-to-day advertising processes.
With the new advertising system, the newspaper will be able to leverage the software's cross-media ad selling abilities for revenue generation. Newscycle's integrated business intelligence and analytics tools will assist El Universal's management team in making informed decisions concerning future business strategies.
"El Universal has ambitious goals in place and Newscycle provides an intelligent platform to help manage and achieve them," said Randal Meske, Newscycle's Vice President of Sales. "With Newscycle Advertising, El Universal is able concentrate on its future by taking advantage of efficient processes and workflows that lead to increased productivity levels and growing revenues."
About Newscycle Solutions
Newscycle Solutions, which was formed by the combination of DTI, SAXOTECH, Atex AdBase and MediaSpan, delivers the most complete range of software solutions for the global news media industry, including news content management, advertising, circulation, audience, and analytics. Newscycle is a trusted technology partner serving more than 750 media companies with 8,000 properties across more than 30 countries on six continents. The company is headquartered in Bloomington, MN and has U.S. offices in Florida, Michigan and Utah; with international offices in Australia, Canada, Denmark, Germany, Malaysia, Norway, Sweden, and the United Kingdom. For more information, go to: http://www.newscycle.com.
Media Contact:
Lisa Speth
Newscycle Solutions
Marketing Communications Manager
lisa.speth@newscycle.com