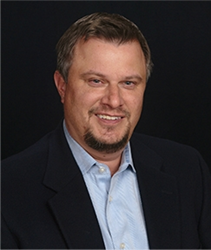 "Mark is a proven leader, and his abilities will help drive TCI's growth"
Burnsville, Minnesota (PRWEB) August 11, 2015
TCI Business Capital (http://www.tcibizcap.com) announced today that Mark Zitzewitz is now chief operating officer for the company. In this role, Zitzewitz is responsible for leading the company on a day-to-day basis, ensuring the continuity of operations and service delivery, and spearheading growth initiatives for the organization.
Zitzewitz joined TCI as senior vice president and general counsel in 2014. Prior to that, he was a private-practice attorney and also an attorney with Sapientia Law Group. Zitewitz was a partner with the law firm Lindquist and Vennum. He holds a juris doctor degree from the University of Minnesota Law School.
"Mark is a proven leader, and his abilities will help drive TCI's growth" said Daniel Robbins, chief executive officer for TCI Business Capital. "We're dedicated to helping our customers succeed, and to do this we need strong leadership. Mark has developed several key initiatives designed to help our customers succeed including a comprehensive master service agreement compliance initiative that has saved our customers millions of dollars. He's made a significant impact at TCI and is the right leader for our future."
TCI Business Capital is a privately held financial services company founded in 1994. The company is headquartered in Burnsville, Minnesota, with operations in Calgary, Alberta, Canada. TCI Business Capital provides a full range of business financial services including: accounts-receivable management, asset-based lending, collection services, credit analysis, factoring services, risk assessment, treasury and more. The company is proud to be recognized for its reliability, flexibility, responsiveness, innovative products, customer service, and exemplary corporate citizenship. For more information visit TCI on the web at http://www.tcibizcap.com.