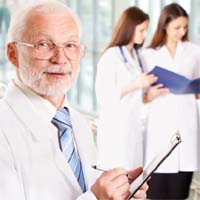 The updated ESMO Clinical Practice Guidelines provide clear recommendations for management of this disease from diagnosis through treatment to follow up.
Raleigh, NC (PRWEB) August 05, 2015
A group of researchers from The Netherlands, Belgium, and the UK have just published updated guidelines for the management of malignant pleural mesothelioma. Details of the research are available on the Surviving Mesothelioma website. Click here to read the article.
The updated guidelines issued by the European Society of Medical Oncology include a recommendation that all suspected mesothelioma patients have tissue biopsies and CT scans to confirm the diagnosis.
According to the authors, "Plain chest radiography lacks sufficient sensitivity for routine staging. Significant volumes of pleural effusions [lung fluid] can mask pleural/chest lesions and make small malignant pleural effusions undetectable."
The ESMO Clinical Practice Guidelines for Mesothelioma have been published online in the Annals of Oncology and include a total of six groups of recommendations for clinicians.
"Because mesothelioma is so rare, guidelines like these, based on the very latest research, can help ensure that every patient receives the best possible care, regardless of where they live," says Surviving Mesothelioma's Managing Editor, Alex Strauss.
For a summary of the new recommendations, see European Group Issues Updated Treatment Guidelines for Mesothelioma, now available on the Surviving Mesothelioma website.
Baas, P et al, "Malignant pleural mesothelioma: ESMO Clinical Practice Guidelines for diagnosis, treatment, and follow-up", July 28, 2015, Annals of Oncology, Epub ahead of print, http://www.esmo.org/Guidelines/Lung-Cancer/Malignant-Pleural-Mesothelioma
For nearly ten years, Surviving Mesothelioma has brought readers the most important and ground-breaking news on the causes, diagnosis and treatment of mesothelioma. All Surviving Mesothelioma news is gathered and reported directly from the peer-reviewed medical literature. Written for patients and their loved ones, Surviving Mesothelioma news helps families make more informed decisions.