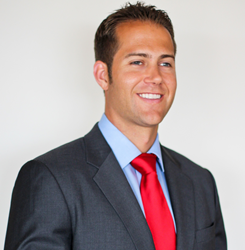 This acquisition further allows AdShare to continue to build a true multi-channel platform that connects with the "holy grail" of target markets; millions of Hispanic Millennials worldwide. - AdShare CEO Jason Peterson
Los Angeles, California (PRWEB) August 04, 2015
AdShareTM (http://www.adshare.tv), the leading social media monetization service for music, film, television and sports rights-holders, announced the acquisition of Primo Media in an all-stock transaction valued at $3.5 million. The announcement was made by AdShare CEO Jason Peterson. With the transaction, AdShare can now leverage Primo Media's robust video advertising platform and deep ties in the advertising community to further its global expansion as a preeminent YouTube and social media optimization company.
AdShare + Primo Media
AdShare currently oversees one of the largest Latin multi-channel networks in the world. Now joined by Primo Media, AdShare expects to increase client revenue, viewership and subscribers while maximizing artist visibility across multiple platforms.
True Multichannel Platform
"Acquiring Primo Media solidifies AdShare's foothold as the largest Latin multi-channel platform while adding a new dimension; including a fully staffed, experienced advertising sales team with a unique and valuable product to bring to advertisers," says Peterson. "This acquisition further allows AdShare to continue to build a true multi-channel platform that connects with the "holy grail" of target markets; millions of Hispanic Millennials worldwide. Our sales team will connect brands with this massive audience via premium video and native advertising opportunities."
Reaching Millions of Latin Millennials
Adds Seth Ingram, co-founder of Primo Media; "Our mission is to be top of mind when advertisers want to reach Hispanic Millennials in the US and across Latin America. Despite already enormous viewership and social followings, Latin Rhythm Music is still in its infancy, largely untapped by advertisers. We're giving brands a rare opportunity to break new ground, connecting with Hispanic Millennials through the music they love."
About AdShare™:
AdShare is the leading global social media monetization service for music, film, television, and sports rights-holders. It brings together a technology oriented multi-disciplinary approach to monetizing fan engagement online. AdShare's offerings include providing full service YouTube monetization and for existing YouTube Partners, the most robust and effective optimization service on the market-generating substantial new revenue for its clients. Over 150 major media clients trust AdShare to monetize their brands and more than two million of their copyrights online. Nearly 800 million people from around the world engage with content represented by AdShare every month. AdShare is an autonomous subsidiary of GoDigital Media Group (GDMG), a media and technology holding company and early stage venture capital fund.
AdShare. Engaging Fans. Monetizing Brands.™
About Primo Media:
Primo Media is a global media company that provides advertisers access to an exploding marketplace of US and Latin American Millennials as they consume the hottest content in the young Hispanic culture. Through contracts with 75+ of the hottest Latin Rhythm artists, VidaPrimo is one of the largest Latin Music MCNs with presence across YouTube and VidaPrimo.com. With 60mm+ monthly views in the US and over 400mm across Latin America, VidaPrimo reaches 25% of US based Hispanic Millennials and an average of 20% of Millennials in Latin American countries. The VidaPrimo advertising platform leverages its massive reach of engaged Latin Millennials and connects them with brands through high quality in-stream videos opportunities in front of premium content. Additionally, VidaPrimo offers display, creative product integration and custom video/activation opportunities.
###