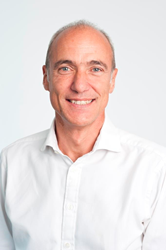 Integrc is a great example of how to build a valuable consulting business
(PRWEB UK) 4 August 2015
Integrc is the world's largest SAP GRC specialist providing consulting and managed services to many leading multinational companies. Through their award winning RouteONE portfolio, they help clients maximise the value of SAP GRC to improve their business performance. Headquartered in the Netherlands, Integrc operates from a number of locations across the world including the UK, India, the Middle East and Africa.
Jonathan Blackmore, EY Advisory Risk Leader, Europe, Middle East, India and Africa, said in June: "Integrc has unique and differentiating technology and industry insight, and we look forward to welcoming their highly skilled people into EY when we complete. Through our global alliance with SAP, we already co-create fit-for-purpose GRC technology solutions and advanced risk analytics capabilities. With this acquisition, we will be able to provide a world-class set of solutions to help our clients' GRC operations work better."
Commenting on preparing to sell the business, Martyn Proctor, Integrc joint Managing Director said "When the business was formed in 2012, through the merger of a Dutch and UK business, we accelerated quickly to become the market leading specialist, opening up in new territories: however we soon realised that to take this to the next level required us to merge with a major firm with a global brand and global reach. We engaged with Equiteq to assess how to do this and followed their growth model in developing the business, particularly around the focus on Intellectual Property that led to us creating the RouteOne product that is so attractive to EY."
"When we came to selecting an advisor to lead us through the transaction, Equiteq were the obvious choice." added Integrc joint Managing Director Werner van Haelst. "Clearly they already knew us and our business, but also how best to present a consulting business to prospective buyers as well as already knowing most of the interested parties. We are delighted with their support in achieving this outcome in terms of both acquirer and deal structure."
Bruce Ramsay, who worked with Integrc from the beginning and led the transaction comments "Integrc is a great example of how to build a valuable consulting business: their focus on a single technology and process (SAP GRC); plus the software they developed to beat competition through faster, cheaper and better implementations; and the operation in India to enable them to maintain relationships and revenue with key global clients through an outsourced support service. All these contributed to making them a well sought-after acquisition target. Martyn and Werner have been great guys to work with, and we wish them and their colleagues all the best in EY during the next stage in Integrc's evolution."
For more information and media enquiries, contact Paula Allerton of Equiteq on +44 203 651 0600 or [email protected] Visit http://www.equiteq.com/equity-edge/register for free access to Equity Edge – Equiteq's online resource and information hub aimed at shareholders, prospective shareholders, investors and corporate development executives in the consulting industry.
-Ends-
About Equiteq (http://www.equiteq.com)
Equiteq is a consulting sector M&A specialist. We work with consulting firm shareholders, helping them to achieve their business objectives and exit strategies. Our services are designed to deliver great returns for our clients, by accelerating revenue, profit and equity value growth, and ultimately realizing that value in a trade sale or other type of liquidity event. If any of these objectives are on your agenda, then please contact us.
About Integrc (http://www.integrc.com)
Integrc provides GRC (governance, risk management and compliance) services to companies that run SAP, reducing costs, automating process conformance, driving business results and enhancing your status as a trusted business. The company services global clients across the world from operating centres in the Netherlands (Den Bosch), UK (Belfast), India (Bangalore) and Middle East (Dubai).