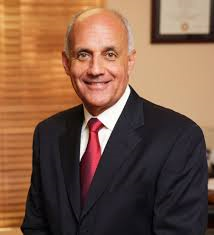 "PerceptiMed's proprietary technology prevents catastrophic medication errors and will save lives," - Dr. Carmona
Mountain View, CA (PRWEB) August 04, 2015
PerceptiMed, Inc. announces the addition of the 17th Surgeon General of the United States, Richard Carmona, M.D., M.P.H., FACS, to its Board of Directors effective August 1, 2015.
"PerceptiMed's proprietary technology prevents catastrophic medication errors and will save lives," Dr. Carmona said. "I strongly believe in the mission of the company and the capabilities of Dr. Jacobs and his team to bring this technology into every Retail Pharmacy, Hospital, and long-term care center in the United States to further enhance patient safety."
Dr. Carmona served as the 17th Surgeon General of the United States, from 2002 -2006, attaining the rank of Vice Admiral. His commitment to increasing patient safety through the use of technology and pursuits toward eradicating all medical-related errors by the year 2020 thoroughly align him with the long-term vision of PerceptiMed. *
"To say we are thrilled to have Dr. Carmona as an active member of our Board of Directors would be an understatement," said Founder and CEO of PerceptiMed, Dr. Alan Jacobs, M.D., Ph.D. "Adding a board member with Dr. Carmona's experience and expertise provides unparalleled credibility for PerceptiMed and our direction moving forward."
Dr. Carmona recently spoke at the 2015 Patient Safety Summit on the topic of Improving Patient and Provider Safety. As the moderator of a panel discussion, he focused on the importance of learning from the recent Ebola epidemic that crippled parts of Africa over the past year. Dr. Carmona was also featured on The Morning Blend, where he discussed eradicating errors hospitals and long-term care centers, the third-leading cause of death.
Dr. Carmona is a U.S. Army Special Forces Vietnam veteran, and a graduate of the University of California, San Francisco, where he received a Bachelor of Science degree in 1977 and medical degree in 1979 and was awarded the prestigious gold-headed cane award as the top graduate. He also has a Master's Degree in Public Health policy and administration from the University of Arizona. He is currently a distinguished professor at the University of Arizona, and at The Ohio State University, and President of the non-profit Canyon Ranch Institute.
In addition, Dr. Carmona has more than 30 years of experience with the Pima County Sheriff's Office in Tucson, Arizona. He served as deputy sheriff, detective, SWAT team leader and department surgeon. He also serves as a director on 3 publicly traded companies and provides leadership to many other public and private organizations.
About PerceptiMed
PerceptiMed, Inc. is a healthcare technology company co-founded in 2011 by Dr. Alan Jacobs and Jennifer Jacobs, with the mission of reducing the margin of error in medication dispensing and administration in retail pharmacies, long-term care facilities and hospitals.
Two independent, direct observation studies have reported medication administration error rates in nursing homes of 3.8% to 4.9%, where patients were given the wrong medication or wrong dose, different from their doctor's prescription. Nursing homes administer more than 9 billion medication doses each year in the US. Based on these error rates, 335 million times each year residents in nursing homes are inadvertently given the wrong medication or wrong dose. Such medication errors often cause harm, and the costs to treat these drug-related injuries is more than $3.5 billion annually in the US.
PerceptiMed is commercializing a novel technology for point-of-care medication administration and charting in nursing homes to eliminate these medication administration errors. IdentRx MedPass uses 360° macroscopic imaging and machine learning to provide unprecedented accuracy during the administration of oral medications. The goal of the IdentRx MedPass system is to greatly improve medication safety by preventing wrong medication, wrong dose, overdose and charting errors, and thereby ensuring that patients receive the correct medications as prescribed by their doctor. IdentRx MedPass takes the risk out of the medication administration equation; particularly for nursing home patients who are much less able to be vigilant about verifying the medications they are being given.
For more information, please visit http://www.perceptimed.com.
*http://www.futureofhealthcarenews.com/patient-safety/dr-richard-carmona-weighs-in-on-improving-patient-safety