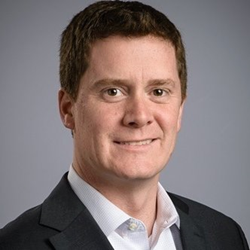 "Our public sector practice has experienced 25% year-over-year growth since 2011," said Benjamin Holtz, President & CEO of Green Beacon. "Because he has been an integral part of that success, Matt Beaumont was the obvious choice for the role."
Newton, MA (PRWEB) August 05, 2015
Green Beacon Solutions, a leading provider of solutions built on Microsoft Dynamics® CRM (customer relationship management software) and experts in helping federal, state, and local governments operationalize their strategies, announces the promotion of Matthew Beaumont to Vice President of Public Sector.
Beaumont, who has been with Green Beacon since 2004, drives the company's go-to-market strategy for the public sector practice and oversees the company's CRM implementations for government entities, including the U.S. Department of Veterans' Affairs, U.S. Department of Treasury and Fairfax County, Virginia.
In his role as Vice President, Beaumont leads Green Beacon's entire public sector practice, which has been experiencing 25% year-over-year growth since 2011. Under Beaumont's direction, the public sector team works collaboratively with clients to understand their strategic initiatives. With that understanding, they take full advantage of Dynamics CRM to architect solutions that operationalize those initiatives. Green Beacon has been repeatedly recognized by Microsoft and customers for its solutions and performance.
"As Green Beacon's public sector practice continues to gain momentum, we decided the time was right to put a leader in place to steward its growth," said Benjamin Holtz, President & CEO of Green Beacon. "Because he has been such an integral part of the practice's success and has already demonstrated strong leadership skills, Matt was the obvious choice for the role. We have the utmost confidence in his ability to fulfill the position and continue to grow the public sector practice."
With more than a decade of experience implementing and managing Microsoft Dynamics CRM projects, Beaumont also has expertise in application development and system implementations for Microsoft Dynamics CRM, as well as extensive technical experience in .NET technologies, XML/XSL, and SQL Server. He holds a Bachelor of Administration degree from the University of Massachusetts in Finance and Economics and Microsoft Dynamics CRM certifications, as well as a Project Management Master Certification from George Washington University.
ABOUT GREEN BEACON SOLUTIONS
Since 2001, Green Beacon has been implementing and supporting business built on Microsoft Dynamics® CRM (customer relationship management). A Microsoft Gold Certified Partner, Green Beacon specializes in large-scale implementations that put strategies into operation. By combining deep technical expertise with years of experience, Green Beacon works closely with these entities to better serve their constituents or address challenges putting their success at risk. This highly collaborative approach has earned us an unmatched reputation for delivering ongoing return on investment. The company is headquartered in Newton, Massachusetts, and has offices throughout the United States.