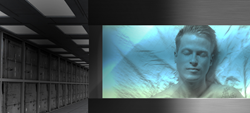 Wargachuk admits that not everyone in his circle of friends and family has been receptive to the idea
Toronto, Ontario (PRWEB) August 06, 2015
Toronto-based science fiction author Joey Wargachuk is making plans to travel 33 years into the future and to finance the whole unique experience by crowdfunding.
For Wargachuk there is no help from natural, conventional aging; nor even from time travel. Instead, he plans to become the first person ever to volunteer to go into a long-term deep hibernation.
The technology used to accomplish it will be spearheaded through private engineering, inspired by NASA's current human hibernation research for future possible deep space missions.
Wargachuk is seeking to raise an extraordinary $4 million to fund his dream on the crowdfunding site, Indiegogo. This will be for research, testing and ultimately, the final Mission – planned for 2017, when Wargachuk will enter a pod to deep sleep and to awaken 33 years later in 2050.
The project is not without major challenges. This is totally uncharted territory as no human has been in deep sleep for a period this long and lived to talk about it. However, Wargachuk has researched long-term coma patients, examining what keeps them alive and healthy as a reference point for his endeavor. Staying still for such long periods of time causes muscle to lose mass and atrophy, as well as other medical complications; but Wargachuk is working closely with a NanoGel material manufacturer and an adjustable bed company to design a prototype pod that will relieve pressure points and move the body while it is in long-term hibernation.
Wargachuk's entrepreneurial spirit has helped him build a flourishing marketing company which he plans to cash in to focus solely on his new venture. Additionally, he believes the commercial opportunities that will potentially open up in a multitude of industries will garner attention from high-ranking sponsors and investors from leading engineering companies, especially those involved in deep-space defense.
He is also hoping to be awarded grants from NASA or the Canada Space Agency and is looking at the possibility of teaming up with the budding Singularity University, founded by Ray Kurzweil. The research will be streamed live to the public for free and also to research centers.
The business privatization of space travel is presently booming, with ventures like Richard Branson's Virgin Galactic and SpaceX's Elon Musk. The intriguing human story of being able to set one's life on hold and wake up in the future at any time you wish is also bound to attract the attention of the world's biggest tech companies.
"When I was a little boy, I truly felt like I didn't belong in this time," explains Wargachuk. "I didn't understand why computers didn't talk; why we couldn't live in space and why cars couldn't fly. When I was six years old I tried my hardest to build a time machine so I could visit the future! Sadly, plugging in a lamp and a radio to a raft and a fan didn't do the trick!"
Having written his first sci-fi novel in 2014, "The App of Time Travel" (available on Amazon), his attention was grabbed by recent announcements from NASA on the feasibility of extend human hibernation, and since then his sole focus has been making his dream a reality.
Wargachuk admits that not everyone in his circle of friends and family has been receptive to the idea – a lot changes in 33 years and some of the people he knows will no longer be around. There is also the risk of dying while in hibernation, and this needs further research with a medical team. However, he remains positive that volunteering in this way is an amazing opportunity for the scientific community to gather important data that will aid progress for the future and inspire many commercial and business opportunities.
If he successfully reaches his goal and awakes from the prototype hibernation pod in the year 2050, how will the world look? Wargachuk expects that the iPhone 30s will probably be nothing more than a contact lens and he does not fret about robots taking away our jobs; in fact he believes there may be more jobs available in new and unimaginable fields.
Preliminary budgeting items include:
Step I: Project feasibility Study & Project Road Map. Funds needed $45,000 / 6 Months

Project Research team detailing the needs of obtaining our objective
Project management cost analysis and target roadmap
Sponsor goal obtainment and Public relation management
Step II: Prototype Testing & Location Setup $390,000 / 18 Months

Stage one design of deep sleep chamber and prototype build
Scout and build location of deep sleep chamber
Test and Optimize prototype for long term functionality
Step III: Deep Sleep to 2050 $3,640,000 / 33 years

Setup 24 online broadcast system at deep sleep location
Grand Launch of Project & ribbon cutting
Deep sleep Begins & data collection
Total Funding needed: $4,075,000
Anyone interesting in supporting Joey Wargachuk's project are encouraged to visit Click Here for more information.