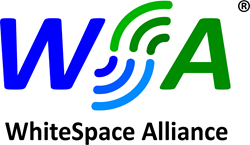 Chelmsford, MA (PRWEB) August 05, 2015
The WhiteSpace Alliance (WSA) ®, a global industry organization enabling sharing of underutilized spectrum, announced today India's first whitespace pilot in partnership with the Indian Institute of Technology Bombay at Mumbai (IIT Bombay).
The program uses standards-based products and services that dynamically allocate underutilized spectrum ("whitespace") to provide broadband Internet services. The powerful propagation characteristics of TV band signals make them ideal for use in rural areas where wired infrastructure is not cost effective to deploy, and vegetation makes line-of-sight wireless solutions unreliable.
"We are already seeing exciting early results from our deployment," said Professor Abhay Karandikar of IIT Bombay. "Broadband performance is clearly achievable, and even non-line-of-sight throughput looks very promising."
The pilot program is the first whitespace implementation to provide broadband Internet access to rural citizens in India. The deployment, encompassing seven villages in India's Palghar district and covering more than 30 square kilometers, uses whitespaces to connect multiple local Wi-Fi clusters, providing "middle mile" backhaul connectivity to a fiber point of presence. Kiosks have also been set up to test the feasibility of many applications such as eGovernment services and deploying ATM teller machine services.
"WSA and IIT Bombay are working closely with the Ministry of Communications and other representatives of the Indian Government to demonstrate the benefits of whitespace solutions," said Dr. Apurva N. Mody, Chairman of WhiteSpace Alliance. "This large scale deployment will help demonstrate the viability of providing cost-efficient broadband access throughout the country, fulfilling the vision of Digital India."
Detailed results of the pilot will be presented at the WhiteSpace Alliance Global Summit in New Delhi on 26-27 October, 2015. For more information on the WSA Summit, please go to WhiteSpace Alliance Global Summit. Register by 31 August to receive the WSA Global Summit Registration Discount.
WhiteSpace Alliance, developer of Wi-FAR™ and WSAConnect™ interoperability specifications, has a following of more than 200 major commercial, academic, government and regulatory organizations around the world. WSA member organizations benefit from access to technical specifications that decrease development costs; expanded access to global markets, regulators and government agencies; and ongoing marketing support at no additional cost. Consumers benefit from a multi-vendor, interoperable ecosystem that brings down the overall cost of broadband access. For more information on WhiteSpace Alliance, please visit http://www.WhiteSpaceAlliance.org
About WhiteSpace Alliance
The mission of the Whitespace Alliance (http://www.whitespacealliance.org/) is to promote the development, deployment and use of standards-based products and services as a means of providing broadband capabilities via WhiteSpace spectrum. By promoting the use of standards, the Alliance will enable companies to provide broadband connectivity at reasonable cost. The WSA will also act as an enabler of the emerging white spaces ecosystem by helping to put in place interoperability, conformance, and compliance testing to make sure that our member stakeholders get the needed information & collaborations to succeed both in the market place and with regulatory requirements. Interoperability specifications will allow multiple vendors to enter the market and help to reduce the costs for the consumers. WhiteSpace Alliance promotes the use of IEEE, 3GPP and IETF Standards for use in the WhiteSpaces.
WSA is a registered trademark of the WhiteSpace Alliance
Wi-FAR is a trademark of the WhiteSpace Alliance
WSAConnect is a trademark of the WhiteSpace Alliance
About Indian Institute of Technology Bombay at Mumbai (IIT Bombay)
Indian Institute of Technology Bombay at Mumbai, the second IIT to be set up in 1958, is recognized worldwide as a leader in the field of engineering education and research. It is reputed for the quality of its faculty and the outstanding calibre of students graduating from its undergraduate and postgraduate programmes. The institute has a total of fifteen academic departments, sixteen centres, one school and four Interdisciplinary programmes. Over the last five decades, more than 46,000 engineers and scientists have graduated from the institute. It is served by more than 600 faculty members considered not only amongst the best within the country, but are also highly recognised in the world for achievements in the field of education and research. The Institute is recognized as one of the top centres of academic excellence in the country. Over the years, there has been dynamic progress at IIT Bombay in both academic and research activities, including a parallel improvement in facilities and infrastructure to keep it on par with the best institutions in the world.
Visit: http://www.iitb.ac.in