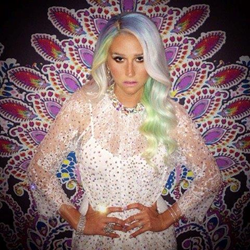 New York, NY (PRWEB) August 04, 2015
SESAC, Inc., a leader and innovator in music licensing that serves music creators and publishers as well as users of music, today announced the addition of songwriters Kesha, Shawn Stockman, and Thin Lizzy to their roster. The artists join an impressive list of nearly 40,000 songwriters affiliated with SESAC including Bob Dylan, Kurt Cobain, Zac Brown, Charli XCX and others.
John Josephson, Chairman and CEO, SESAC, Inc., said, "Continuing to expand SESAC's stellar roster of creators remains a priority, especially during this time of tremendous growth and forward momentum for the company. We couldn't be prouder to welcome these talented artists to the SESAC family."
Singer-songwriter, Kesha Sebert, known professionally as Kesha, in an international pop sensation with eight consecutive Top 10 hits under her belt, including four #1 singles: "TiK ToK," "Your Love Is My Drug," "We R Who We R," and most recently "Timber." "Timber," a collaboration with Pitbull, peaked at #1 on the Billboard Hot 100 singles charts, Top 40 charts, UK charts, European singles charts, and Spotify, was nominated for a Billboard Music Award for Top Rap Song, an MTV Video Music Award for Best Collaboration, and won the 2014 iHeartRadio Music Award for Best Collaboration. Kesha has sold over 35 million combined tracks and ringtones in the U.S alone and over 59 million worldwide to date.
Shawn Stockman is an American R&B singer and founding member of the Grammy® winning vocal group, Boyz II Men. As the tenor vocalist, Stockman helped make Boys II Men the best-selling R&B group of all time, selling more than 64 million albums worldwide, with chart-topping hits such as "On Bended Knee," "One Sweet Day," "I'll Make Love to You," and "End of the Road." Stockman has enjoyed recent success as a television personality, serving as a judge on NBC's "The Sing-Off."
Formed in the late '60's, Thin Lizzy is an iconic Irish rock band currently comprised of Brian Downey, Scott Gorham, Darren Wharton, Marco Mendoza, Ricky Warwick, and Damon Johnson. The band has released more than two dozen albums, boasting international hit singles such as "Whiskey in the Jar" and "The Boys Are Back in Town" and "Jailbreak." Widely recognized as one of the first hard rock bands to employ a double lead guitar harmony sound, Thin Lizzy has inspired the likes of Metallica, Alice in Chains and Mastodon.
ABOUT SESAC
SESAC is a music rights organization that serves both the creators of music and music users through music licensing services and the use of information technology and data science to provide timely, efficient royalty collection and distribution. SESAC's performing rights subsidiary is the second oldest and most progressive PRO in the U.S., the only PRO to pay monthly radio royalties, and was the first PRO to pay songwriters and publishers for live performances. Its affiliate roster continues to grow, with recent signings such as Mariah Carey, Zac Brown, Charli XCX and Nikki Sixx joining stalwarts Bob Dylan, Neil Diamond, Lady Antebellum and the Kurt Cobain estate. SESAC's Rumblefish subsidiary is a leader in music micro-licensing, network monetization on platforms such as YouTube and license verification utilizing its patented RADKey technology.