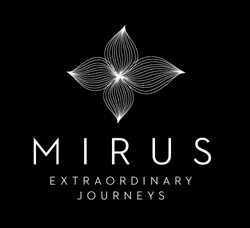 Cecil was one of Hwange's star attractions, a fantastic specimen who was highly visible in the park for which we have received especial requests to see by some of our clients'
(PRWEB UK) 5 August 2015
Following the death of Zimbabwe's iconic 13 year old lion Cecil at the hands of an American trophy hunter in what appears to be an illegal hunt, Mirus Journeys are to follow US television's Jimmy Kimmel's lead and donate to the Wildlife Conservation Research Unit of Oxford University.
Since it was created in 1999 by Professor David MacDonald, the Wildlife Conservation Research Unit of Oxford University has worked with Zimbabwe's Hwange National Park and the Zimbabwe Parks and Wildlife Management Authority to study over 500 individual lions. With the use of GPS trackers, the project studies the movements of the lions and the threats they face in the wild. Cecil, Hwange's iconic lion, had been part of the study since 2008 and was fitted with a tracking collar until it was removed by those who hunted and killed him after luring him out of the national park's protection.
The killing of Cecil by American dentist Walter Palmer has drawn widespread condemnation, with famous primatologist and conservationist Jane Goodall saying, 'it is incomprehensible to me that anyone would want to kill an endangered animal,' a sentiment completely shared by luxury safari operator Mirus Journeys. The most high profile response to Cecil's killing came from US TV broadcaster Jimmy Kimmel, who in an emotional plea on his 29 July show called for donations to be made to the Wildlife Conservation Research Unit, which within 24 hours had raised $150,000 from 2,600 donors.
As a luxury safari operator who offers trips to Little Makalolo Camp in Hwange National Park, Cecil the lion was no stranger to Mirus Journeys. Its managing director Gara Gharagozlou, who himself has worked as a African safari guide, recalls, 'Cecil was one of Hwange's star attractions, a fantastic specimen who was highly visible in the park for which we have received especial requests to see by some of our clients,' adding, 'he will surely be missed and I am totally in accord with Jimmy's wish to have some good come out of the killing of Cecil and think it a great idea to support the project, which works to study and protect these amazing creatures and implore others to do so.'
Donations to Oxford University's Wildlife Conservation Research Unit can be made at http://www.everydayhero.co.uk/event/Wildcru-Cecil-the-lion and further information on the project can be found at http://wildcru.org
Since being founded in 2006 by Gara Gharagozlou Mirus Journeys organise luxury safaris throughout Africa and Asia and are a committed responsible tour operator who work with numerous partners in the promotion of sustainable tourism and conservation.