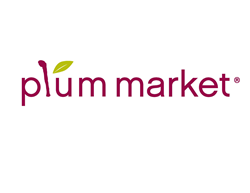 "Instacart has been a terrific partner for us – our customers love the convenience,"
Farmington Hills, MI (PRWEB) August 04, 2015
Plum Market (http://www.plummarket.com) announced today it has partnered with Instacart (http://www.instacart.com) to offer guests the convenient new Click and Collect service for online grocery shopping. With the best selections of natural, organic, specialty, and local products in a full service shopping experience, Plum Market is pleased to bring this first-to-market experience to its Michigan guests with the help of Instacart, the fast-growing online grocery service whose Personal Shoppers hand pick items from trusted local stores.
"Instacart has been a terrific partner for us in Chicago – our customers love the convenience," said Matt Jonna, CEO & Co-Founder of Plum Market. "We wanted to expand our relationship in the Detroit and Ann Arbor markets, and chose Click and Collect for its innovative technology." Guests can order groceries online at Instacart.com or via the Instacart mobile app, and pick up pre-paid and bagged orders in as little as one hour from the Bloomfield, West Bloomfield, and Ann Arbor Plum Market stores. The cost for Click and Collect is $1.99 per order. Customers pay online or via the Instacart app. New customers can open an account at Instacart.com with the pick-up fee waived on first-time orders.
Apoorva Mehta, CEO & Co-Founder of Instacart, explains that most families spend one-to-three hours a week shopping for groceries, making Click and Collect a true time saver. With this new service, customers can place their grocery order at their convenience and schedule a one-hour pick-up window that best fits their schedule, whether it's during the day, on their commute home, or during a weekend gathering when entertaining supplies run low.
Guests can choose from a curated selection of groceries, personal care items, baby supplies, and more. Wine will also be available to guests 21 and older who order groceries online for in-store pick up.
About Instacart
Instacart allows guests to order groceries online by connecting them with a Personal Shopper who handpicks items at customers' favorite local stores. Founded in San Francisco in 2012, Instacart has quickly scaled its presence in the US and partners with more than 60 grocery retailers. Instacart is the only grocery service that can meet today's on-demand lifestyle by offering order fulfillment in as little as one hour. Your first pick up is free at http://www.instacart.com.
About Plum Market
Plum Market is your grocer for Natural, Organic, Local, and Specialty items. The privately owned company operates full-service grocery stores in Chicago, Illinois; Bloomfield Township, Michigan; Ann Arbor, Michigan; and West Bloomfield, Michigan; with new stores opening in Ann Arbor-North Campus and inside Detroit Metropolitan Airport in fall 2015. For more information, visit http://www.plummarket.com or Facebook.