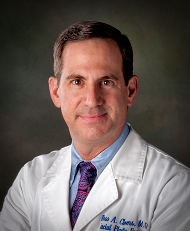 Melbourne, FL (PRWEB) August 11, 2015
Ross A. Clevens, MD, FACS and key members of his staff recently traveled to Las Vegas, Nevada from Florida for the 11th annual Vegas Cosmetic Surgery and Aesthetic Dermatology Conference. The aesthetic meeting was initially created to ignite a spirit of cooperation and understanding between the four key specialties involved in aesthetic medicine: facial plastic surgery, general plastic surgery, dermatology, and oculoplastic surgery.
An experienced facial specialist in both cosmetic and reconstructive surgery, Dr. Clevens presented multiple lectures at the 2015 conference. These included Creating the Youthful Brow: Should We Lift or Reshape the Brow; Rejuvenating and Reshaping the Lips with Neurotoxins and Surgical Techniques; Ten Pearls to Avoid Complications and Ensure Excellence in Blepharoplasty and the Top 10 Tips for Evaluating and Purchasing Technology for Your Practice. Additionally, Obagi Medical invited Dr. Clevens to facilitate the workshop Addressing the Visible Signs of Aging and Sun Damaged Skin: Topical Skin Care and Laser Treatment. Dr. Clevens saw a record turnout at each lecture.
Vegas Cosmetic Surgery has been a focal point for plastic surgeons and aesthetic professionals since 2005. Containing the largest exhibit hall of any independent aesthetic conference in North America, the Bellagio hotel was filled with some of the world's most respected educators and teachers in the field. More than 130 companies came together to share the latest trends and developments in cosmetic medicine.
Physicians, estheticians, and aesthetic professionals were invited to attend multiple panels presented on today's hottest topics, innovative techniques, and cutting-edge procedures. This year's Vegas Cosmetic Surgery Conference was unique in that it sponsored two sessions devoted to covering controversies in aesthetic medicine and surgery. Some of the most respected physicians in the United States presented during these sessions. This includes Dr. Ross Clevens, who has been asked to speak annually at the Vegas Cosmetic Surgery Conference, and its predecessor, for 15 years.
As the founder of Clevens Face and Body Specialists, Dr. Clevens has 20 years of experience in aesthetic and reconstructive facial plastic surgery. Dr. Clevens completed his education at Yale, Harvard, and the University of Michigan medical school. He is Board Certified by the American Board of Facial Plastic and Reconstructive Surgery. Aside from his busy practice, Dr. Clevens is a respected lecturer and a prolific author.
Clevens Face and Body Specialists has four convenient offices throughout Central Florida in Melbourne, Suntree, Vero Beach, and Merritt Island. Contact the Melbourne office at 321.727.3223 to arrange a consultation.
Contact:
Teresa Beard
Clevens Face and Body Specialists
707 West Eau Gallie Boulevard
Melbourne, FL 32935
321.727.3223
http://www.drclevens.com