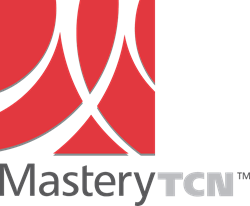 "Having a content partner with deep experience and a broad-range of training topics extends the solutions we can provide our clients. This partnership helps RISC provide a turn-key, one-stop shop for training delivered on the RISC VTA platform."
Novi, MI (PRWEB) August 05, 2015
MasteryTCN™ announced today that it has entered in to a new partnership agreement with RISC, Inc. to offer the latest in training content via Mastery's EverySeat™ Reseller Program. The program allows HR cloud service providers and LMS companies, the ability to offer their clients targeted libraries of video-based e-learning courses.
With EverySeat™, RISC becomes a one stop shop for training content, and effectively streamlines their clients' vendor relations. As an authorized licensor, RISC can license libraries of e-learning courses built on Mastery's courseware platform. The e-learning courses play on all desktops, notebooks, tablets, and smartphones, allowing employees to train anywhere, any time.
"RISC joining our EverySeat™ Reseller Program is a very important event for us," says Channel Partner Program Manager, Jeff Holth. "We are delighted to be a part of RISC's mission of helping clients keep their learning management and employee development a simple yet beneficial process."
"We are excited to partner with MasteryTCN," notes Duncan Welder IV, RISC's Director of Client Services. "Having a content partner with deep experience and a broad-range of training topics extends the solutions we can provide our clients. This partnership helps RISC provide a turn-key, one-stop shop for training delivered on the RISC VTA platform."
Mastery's course library offers a wide selection of topics ranging from health and safety, HR compliance, communication skills, PC skills, leadership, customer service, team building, and management and supervision. Mastery's standardized platform provides continuity in user experience from one course to the next.
The video-based e-learning platform includes learning assessments, which coach learners to master the material at hand. Mastery's e-learning courses include video produced by leading subject matter experts, who create robust training material geared toward meeting the training requirements organizations need most. MasteryTCN™ courses play on all devices (including desktops, laptops, smartphones and tablets) and browsers, giving users the ultimate flexibility in when and where they can access their training.
For additional information on developing an EverySeat™ partnership with MasteryTCN™, visit http://www.masterytcn.com/index/channelpartners or call 800-258-3837 ext. 1656.
About RISC, Inc.
Founded in 1992, RISC, Inc. has been a pioneer company in enterprise learning management solutions, receiving U.S. News and World Reports "Best of Breed" for LMS and a number of awards in the LMS customer satisfaction space. The company's Virtual Training Assistant (VTA) Suite, offered as an ASP or licensed software, is the culmination of more than 22 years of continuous enhancement driven by customer and industry-solicited input. RISC is an early adopter of the xAPI specification for the VTA Suite. RISC's software users represent leaders in a broad range of industry and government entities from Koch Industries, the City of Berkeley, Food Lion, Food City, NASA and ASRC Energy. (http://www.risc-inc.com)
About Mastery TCN™
Mastery TCN™ is the e-learning industry's first Training Content Network. Mastery partners with leading video content providers to co-produce the largest, standardized, workplace e-learning resource library available. Mastery goes beyond connecting customers with content, by pro-actively supporting both customers and content partners. In this way Mastery fulfills its mission of helping build more successful, effective and amazing organizations.