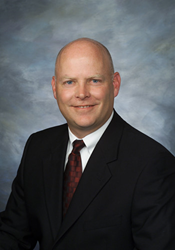 "This honor validates the philosophy and process we employ with all of the strategies we manage, including our Large Cap Core, Balanced, and Intermediate Bond portfolios."
Dubuque, IA (PRWEB) August 04, 2015
ATFinancial Advisors' Mid Cap Core and Select Equity strategies were awarded PSN Top Guns recognition from Informa Investment Solutions' PSN database for being among the top 10 performers within their peer group for the period ending March 31, 2015. The AT Mid Cap Core strategy earned Top Guns status and achieved the "Best of the Best" award in the 3 star Mid Cap Core Universe for being the number 1 performing strategy over a three year time period. The AT Select Equity strategy achieved Top Gun status in the 3 star All Cap Core for its top 10 performance over a three year time period.
ATFinancial Advisors' diversified equity strategies are Separately Managed Account (SMA) portfolios, each managed to a specific investment style, and developed using a core investment process and valuation framework that focuses on economic profit and relative valuation. The Mid Cap Core strategy invests in medium sized companies with an average market cap between $3-10b. The Select Equity strategy is designed to provide core equity exposure by investing in companies without constraint to market cap.
"We are proud to have received these Top Gun awards, particularly "Best of the Best" for our Mid Cap Core strategy," said President Mark Stevens. "This honor validates the philosophy and process we employ with all of the strategies we manage, including our Large Cap Core, Balanced, and Intermediate Bond portfolios."
In addition to the PSN database, ATFinancial Advisors' investment strategies can be found on many of the largest research and investment platforms in the industry including Morningstar, Envestnet, and eVestment Alliance.
ATFinancial Advisors is an SEC Registered Investment Adviser and wholly owned subsidiary of ATBancorp, a multi-bank holding company. It provides a suite of investment strategies that include traditional equity, fixed income, and balanced portfolios, as well as a series of dynamic risk-based, multi-asset class investment solutions. These products are distributed to financial advisors and clients directly through ATFinancial Advisors' proprietary platform as well as through third party turnkey asset management platforms. For more information, visit http://www.atfinancialadvisors.com.
PSN, produced by Informa Investment Solutions, is one of the leading investment manager search and evaluation databases to be offered industry wide. PSN tracks more than 2,000 money management firms and over 20,000 investment products. For more information regarding the Top Guns list, visit http://www.informais.com.
Past performance is not a guarantee of future results. Products or services offered are not FDIC insured, not bank guaranteed and may lose value. Any investment contains risk including the risk of total loss. There is no guarantee that an investment with the strategy will meet its investment objectives. Please request a copy of the Firm's Full General Disclosures for more information. All material presented is compiled from sources believed to be reliable and current, but accuracy cannot be guaranteed. The information contained herein should not be construed as personalized investment advice and should not be considered as a solicitation to buy or sell any security or engage in a particular investment strategy.
About the PSN Top Guns List: PSN Top Guns performance rankings are tabulated for thousands of strategies across 58 peer groups subdivided by increasingly rigorous screens and reported in ascending classes from 1-6 stars. Top Gun status is awarded to the top 10 products in each category. Investment advisers do not pay a fee to report product data in the Informa database or to participate in the PSN Top Gun awards.
The PSN All Cap Core universe is comprised of 102 firms and 135 products.
The PSN Mid Cap Core universe is comprised of 74 firms and 87 products.
3 Star Category: The peer groups were created using the information collected through the PSN investment manager questionnaire and uses only gross of fee returns. PSN Top Guns investment managers must claim that they are GIPs compliant. These top performers are strictly based on returns for three year period.