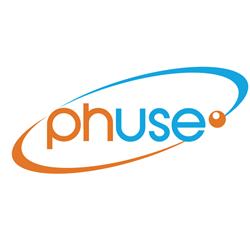 Exciting times for people involved in the development of global clinical data standards
(PRWEB) August 05, 2015
It is exciting times for people involved in the development of global clinical data standards. Members of global organisations such as PhUSE or CDISC are currently bringing in the harvest of their global collaboration with regulatory agencies such as the American FDA, the Japanese PMDA and the European EMA. A move towards global harmonisation of electronic data submission standards helps regulatory agency reviewers, people involved in the electronic data generation and, ultimately, patients around the globe with streamlined and unified processes in the regulatory approval of new drugs.
More than a year ago, in June 2014, the PMDA issued a notification about basic principles of electronic data submissions for new drug applications. This led to the PMDA communicating their new strategy – that drug makers have to submit their data following the CDISC standard for clinical trial data – and, the Japanese PMDA following the general principles initiated by the American FDA. On April 27th 2015, the technical notification for electronic data submission and a technical conformance guide were released, but in Japanese only.
On July 30th 2015, the PMDA released the English versions of the following documents:

The PMDA Data Standard Catalog is also now available. For the Catalog, both the Japanese version and the English version are included in one zip file, which can be found here: PMDA Data Standard Catalog.
After a transition period, the PMDA will require electronic data submissions for new drug applications following the CDISC SDTM and ADaM standards for all Phase II and III studies and also for selected Phase I studies. The Technical Conformance Guide on Electronic Study Data Submissions also refers to the Study Data Reviewer's Guide (SDRG) and the Analysis Data Reviewer's Guide (ADRG) to document these deliveries in addition to the define.xml metadata documentation. Both human readable reviewer's guides have been developed by members of the PhUSE Computational Science Symposium (CSS) working groups and have been translated into Japanese in close collaboration with the Japanese PMDA and members of PhUSE.
The release of the English versions of the notifications will promote lively discussion among people involved in the development and advancement of clinical data standards. It will also promote Japan's contribution to global organisations such as PhUSE and CDISC.
About PhUSE
PhUSE, Share – Contribute – Advance, provides the industry with the premier platform for creating and sharing ideas, tools and standards around data, statistical and reporting technologies. PhUSE is a non-profit, volunteer-supported community of professionals who are passionate about advancement of clinical data science. Since its inception, PhUSE has expanded from its roots as a conference for European statistical programmers to a global platform for the discussion of topics encompassing the work of data managers, biostatisticians, statistical programmers and clinical data scientists.