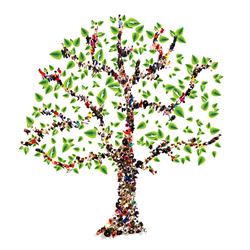 We stress starting the conversation early, creating ongoing engagement and sharing family history, values, and successes.
Washington, DC (PRWEB) August 06, 2015
Convergent Wealth Advisors has developed a new five-step guide on how quality legacy planning and education are key when it comes to preserving a family's values, wealth, and heritage. This new Convergent wealth management guide—part of the firm's "Live Well" series—examines the importance of next generation education when significant wealth is at stake. Written by Convergent's wealth advisory experts Stephanie Zaffos and Ned Muskie, this simple guide shares best practices on when to involve heirs and how to improve their financial knowledge and maturity.
"Clients often have looming concerns over transferring significant wealth to their children and grandchildren," said Zaffos, Managing Director, Trusts and Estates for Convergent. "Successfully passing on wealth often comes down to knowledge and maturity. We stress starting the conversation early, creating ongoing engagement and sharing family history, values, and successes."
"Significant wealth can create significant opportunities and risks for those inheriting wealth," said Managing Director Muskie. "At Convergent, our advisors impress upon parents to be realistic as to what their children can handle and what they cannot. Money is a powerful tool which may help or hurt. Be smart and judicious when it comes to wealth transfer and the legacy you wish to create."
About Convergent Wealth Advisors
Convergent Wealth Advisors is a recognized industry leader in wealth management, managing $6.4 billion in assets (as of March 31, 2015). Convergent provides investment consulting services and customized wealth management solutions to ultra-high net worth individuals and family offices with investable assets of $5 million and more. Independence by Convergent™ is a division of Convergent focused on servicing clients with $1 million and more in investable assets.
City National Bank is backed by $33.8 billion in total assets (as of June 30, 2015), and provides banking, investment and trust services through 75 offices, including 16 full-service regional centers in Southern California, the San Francisco Bay Area, Nevada, New York City, Nashville, and Atlanta. The company and its investment affiliates manage or administer $61 billion in client investment assets as of June 30, 2015. City National is the 25th largest American commercial bank by asset size.
Convergent has offices in Washington, DC, Los Angeles, New York, and Portland, OR.
Media Contact: Douglas Wolford | 301.284.1112 | Doug.Wolford(at)ConvergentWealth(dot)com
Non-deposit investment products are not FDIC insured, are not deposits or other obligations of Convergent Wealth Advisors, are not guaranteed by Convergent Wealth Advisors and involve investment risks, including the possible loss of principal.
Convergent is a majority-owned subsidiary of Convergent Capital Management, LLC, which is a subsidiary of City National Corporation (NYSE:CYN), the parent company of City National Bank.