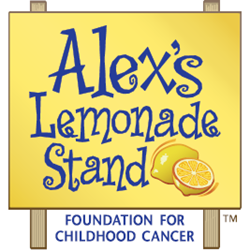 "Our goal is to raise $2,000 within a short period of time. We are hoping to raise much more in the long run."
Los Angeles, CA (PRWEB) August 05, 2015
AskDoctorParker.com has pledged to help raise funds for Alex's Lemonade Stand Foundation to help fight childhood cancer. All proceeds go directly to supporting research efforts to find better treatments and ultimately cures for children battling cancer.
Alex's Lemonade Stand Foundation began in the front yard of childhood cancer patient Alexandra" Alex" Scott (1996-2004) to raise money to help finds cures. After Alex passed away in 2004, the Foundation followed in her footsteps, striving to empower others to get involved in supporting the fight against childhood cancer.
AskDoctorParker.com has joined millions who share the vision of bringing new light and awareness to many children around the world who are battling cancer and hoping to someday find a cure to live healthier, happier lives. The company firmly believes that all donations collected, no matter how small, can make a difference in supporting this cause and raising awareness for struggling children.
"Our goal is to raise $2,000 within a short period of time," states Janae Brand, CEO of AskDoctorParker.com. "We are hoping to raise much more in the long run."
A dedicated page has been set up through Alex's Lemonade Stand Foundation to support the campaign. Donations can be made by clicking here.
About AskDoctorParker.com
At AskDoctorParker.com, we believe that everyone deserves the medical attention and advice they need to have a peace of mind and stay healthy. We have made it our goal to keep our community healthy with us! AskDoctorParker.com is dedicated to removing the annoyances out of healthcare such as long waiting lines or countless referrals without actual answers. We do this by leveraging technology and matching you with the right professional, so you never have to leave your home to get sound medical advice. For more information, visit AskDoctorParker.com.
About Alex's Lemonade Stand Foundation
Alex's Lemonade Stand Foundation (ALSF) emerged from the front yard lemonade stand of cancer patient Alexandra "Alex" Scott (1996-2004). In 2000, 4-year-old Alex announced that she wanted to hold a lemonade stand to raise money to help find a cure for all children with cancer. Since Alex held that first stand, ALSF has evolved into a national fundraising movement, complete with thousands of supporters across the country carrying on her legacy of hope. To date, ALSF, a registered 501(c)3 charity, has raised more than $100 million toward fulfilling Alex's dream of finding a cure, funding over 500 pediatric cancer research projects nationally. For more information, visit AlexsLemonade.org.