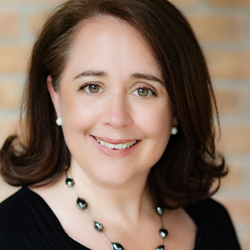 "We are fortunate to have Regan Lamb as the newest member of our leadership team," said Read deButts, president of OTM Partners
ARLINGTON, VA (PRWEB) August 06, 2015
OTM Partners, an agency specializing in the development and management of nationally branded communications programs with a focus on corporate social responsibility campaigns, announced today that Regan Lamb has joined the agency as Chief Marketing Officer.
Regan comes to OTM Partners from Envision, a leading experiential education organization dedicated to enabling students of all ages to develop the leadership, scholarship and career skills needed to succeed in today's competitive college and career landscape. At Envision, Regan most recently served as Executive Vice President of Program Development. Regan is also the current president-elect of the American Marketing Association's DC Chapter (AMADC).
"We are fortunate to have Regan Lamb as the newest member of our leadership team," said Read deButts, president of OTM Partners. "We're thrilled to have her energy, expertise and enthusiasm at OTM Partners. She has more than two decades of experience shaping, advancing and achieving business objectives as well as a deep base of experience in the areas of education, training, program management and implementation. Her colleagues and clients alike are inspired each and every day by her unwavering commitment to making a difference in the world."
In her new role at OTM Partners, Regan is responsible for continuing brand growth and increasing local and nationwide visibility. She will also work to drive expansion of the agency's CSR portfolio, enhance the team's thought leadership efforts in related areas and further OTM Partners' commitment to helping its clients.
###
About OTM Partners: Based in Arlington, VA, OTM Partners is an award-winning agency that specializes in the art of developing and managing nationally branded communications programs, and in particular, creating individualized corporate social responsibility campaigns. The strategists at OTM Partners have decades of experience in the corporate communications arena, and they understand better than most that effective CSR programs are essential for success in the business world today.