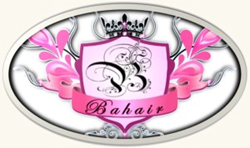 Hair Extensions Specialist in San Diego, CA.
San Diego, California (PRWEB) August 06, 2015
Hair stylists are a dime a dozen and these days, everyone is a so called "professional". Girls are going to fancy beauty schools and coming out calling themselves experts. The questions that should come to mind is, "Who are they being taught by? and, What real life experience do they have to prove that they can handle the complexity of a woman's hair?"
Bahar Kayeni has opened her own salon, "Extensions Hair Salon" and has no fear of the challenges that exist in this industry. She began her career in hair styling over a decade ago. She recently moved from Denver, Colorado where she was awarded and placed on the television news. She has built a reputation for her ability to be able to turn the darkest of hair colors into gorgeous shades of blonde. She is also known for an incredible ability to install some of the longest lasting hair extensions known to exist in this profession.
Woman in San Diego are notorious for paying high dollar amounts for top quality hair treatment. However many of them find themselves feeling exhausted from the effort of searching for a hair stylist who is up to par. The resolution may be a phone call away. Be sure to visit Extensions Hair Salon, located at 925 B st. San Diego, CA 92101.
Extensions Hair Salon
925 B St. #204
San Diego, CA 92101
619-331-0005