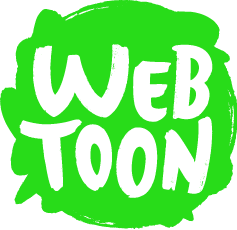 Los Angeles, CA (PRWEB) August 05, 2015
LINE Webtoon (http://www.webtoons.com/), the popular digital comic service pioneering the distribution and consumption of comics worldwide, today announced that "Overdrive" by Srinitybeast is the grand prize winner of the Science Fiction Comics Contest, beating out hundreds of entries to claim the top spot.
Its selection puts the original series in rarified air as one of the featured comics on LINE Webtoon. The Science Fiction Comics Contest continues LINE Webtoon's outreach to the fan community, providing a creator-friendly system that allows new and aspiring artists to retain all rights to their content while showcasing their work and building an audience through an easily accessible distribution system and community network.
"Overdrive" follows siblings Mordecai and Piper as they are swept up into the world of underground robot fighting with their small and mysterious new bot, Amp. As the grand prize winner, Srinitybeast will receive a $30,000 prize and become a LINE Webtoon's featured digital comic artist. Beginning next month, readers will be able to follow the siblings and Amp into the high stakes world of fighting bots with new chapters available each week exclusively on LINE Webtoon.
The Science Fiction Comics Contest launched on June 9th as a global competition created to celebrate unknown and up-and-coming comic artists. Entrants were asked to submit at least three episodes of an original digital comic for the opportunity to win up to $30,000 and the chance to become a paid, featured LINE Webtoon artist.
Following almost 800 entries, each submission was evaluated by a LINE Webtoon editorial team based upon the content's creativity, originality, and the artist's ability to publish digital comics on a weekly basis to determine the 16 comic finalists. The LINE Webtoon community was then invited to vote on the finalists and, in addition to "Overdrive," selected "Tethered" – a digital comic by Hoi Butt that follows a young woman and a medical droid as they fight to survive in dystopian Britain – as the second place winner, and "Sky Blades" by N_deValliere and "Always Human" by walkingnorth as the third place winners.
"We received hundreds of submissions to the Science Fiction Comics Contest and were blown away by the amazing level of artistic talent and originality shown," said JunKoo Kim, Founder and Head of LINE Webtoon. "Our contest winner, Srinitybeast is an incredibly talented artist and visual storyteller who with her entry 'Overdrive,' does a fantastic job of blending the action-oriented world of underground bot fighting with stunning visuals that really stand out in the Webtoon format. The way Srinitybeast brought flesh and beauty to bot fighting complemented by highly engaging characters really blew us away and we can't wait to see where 'Overdrive' goes."
With more than 10 years of experience in Korea, LINE Webtoon launched in the U.S. in 2014. By participating in the comics contests hosted throughout the year, aspiring creators have the chance to be part of this next step for LINE Webtoon and the world of digital comics.
The winners of the Science Fiction Comics Contest join Stephen McCranie, who won LINE Webtoon's first comics contest last year for his digital comic "Space Boy," and his fellow winners as featured LINE Webtoon artists who have the opportunity to publish their comic weekly on the platform and gain a following of their own.
In addition to the comics contest, LINE Webtoon offers Challenge League as another opportunity for creators to become professional artists and gain recognition throughout the year. Challenge League is an open platform within the LINE Webtoon site where artists can publish their digital comics and build a fan base. Each month the LINE Webtoon editors review the content and select at least one comic to be featured on the site.
To download the official LINE Webtoon app, visit the Apple App Store and Google Play.