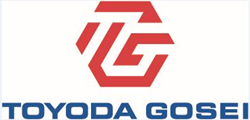 Kiyosu, Japan (PRWEB) August 06, 2015
Toyoda Gosei Co., Ltd. will purchase a stake in plastic auto parts maker Pecval Industria Ltda. (Indaiatuba, São Paulo, Brazil), a producer of plastic interior and exterior parts for automobiles. This will strengthen Toyoda Gosei's business foundation in the growing market of Brazil.
Pecval is a wholly owned subsidiary of Shimizu Industry Co., Ltd. (Kariya, Aichi Prefecture, Japan; President: Tamotsu Inoue. Shimizu Industry is a subsidiary of Denso Corporation [equity stake 54%]). Toyoda Gosei will acquire equity in Pecval from Shimizu Industry after completing the necessary procedures. The capital investment is scheduled for October 2015, and will give Toyoda Gosei a 30% equity stake.
With this strategic move, Toyoda Gosei will be able to supply automakers from two production locations in Brazil: Pecval and GDBR Industria e Comercio de Componentes Quimicos e de Borracha Ltda. (Itapetininga, São Paulo), a Toyoda Gosei subsidiary that began production in December 2014.
Outline of Pecval Industria
Company name: Pecval Industria Ltda.
Location: Indaiatuba, São Paulo, Brazil
President: Katsuyuki Ohsaki
Date established: November 1997
Equity stakes (after capital participation): Shimuzu Industry Co., Ltd. 70%; Toyoda Gosei 30%
No. of employees: 165 (as of June 2015)
Production items: Plastic automotive interior and exterior parts such as instrument panel components, radiator grilles, and other plastic pats
Sales: Approx. US$ 27million (FY2014)
About Toyoda Gosei
Established in 1949 and headquartered in Kiyosu, Aichi Prefecture, Japan, Toyoda Gosei is a leading specialty manufacturer of rubber and plastic automotive parts and LEDs. Today, the Toyoda Gosei group provides a broad range of high-quality products internationally, with a network of about 100 plants and offices in 18 countries and regions. Through its flexible, integrated global supply system and leading-edge technologies for automotive safety, comfort, and environmental preservation, Toyoda Gosei is a global supplier that aims to deliver the highest levels of quality, innovation and satisfaction to customers worldwide.