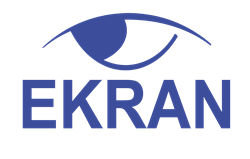 Budapest, Hungary (PRWEB) August 06, 2015
As the amount of the user-based attacks grows each year and the related losses of businesses appear to be more and more frightful, insider activity control becomes essential part of any business security processes. While pro-active DLP solutions with their blocking of potentially malicious actions sometimes fail in modern complex infrastructures, blocking business processes instead, passive user activity monitoring solutions come into the limelight.
Ekran System is a powerful monitoring solution providing supervisors with the detailed videolog of any user session regardless privilege level. All video records are enriched with searchable metadata. The solution monitors desktops and terminal servers and supports a wide range of network configurations, which makes Ekran System a universal tool to audit privileged account activity, work with core applications, sensitive data, and critical infrastructure nodes.
After entering the market with Windows-based end-point monitoring, Ekran System improved initial value by adding broad deployment and solution management options, instant alerts about potentially harmful actions to enable quick incident response, keylogging and URL logging to provide more searching and reporting capabilities. Using additional authentication and messaging options, Ekran System transparently organizes and improves security of access to the corporate end-points.
Now Cloud Labs pitches advanced Linux SSH Telnet session audit within Ekran System 4.0. This allows to monitor and quickly analyze activity of administrators and privileged users of Linux servers – a long-awaited and highly required case of corporate customers.
New audit functionality not only provides detailed videolog of any Telnet session, but also allows to view live sessions and set up triggers on specific commands and parameters to get notifications when some critical action is performed. Reporting capabilities have been also extended with grid reports for Linux SSH Telnet session activity.
Ekran System 4.0 eliminates the need to install components for viewing/auditing monitoring results by giving users ability to access recorded sessions from any device with the new Web-based Player and Session Viewer. Via this interface, supervisors are able to get DVR-like playback of any session, search records by metadata and keywords, filter and manage logs. Likewise, auditors can open several sessions simultaneously in separate browser tabs or windows to compare and play side by side.
Ekran System 4.0 also arms businesses with necessary evidences to take legal actions. Solution provides forensic export of monitoring results to an encrypted signed executable file. The file includes an in-built session player and displays both visualized monitored data and metadata.
About Cloud Labs
Cloud Labs is a digital security company that uses broad technology experience of its veteran team to create inspiring, problem-solving, yet compact solutions for digital security market. With Ekran System, Cloud Labs targets first of all SMB customers providing beneficial licensing scheme and flexible solution configurations.
https://www.ekransystem.com
info(at)ekransystem(dot)com