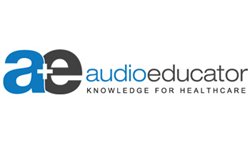 Receive training in the comfort of your home or office and save on money, time and effort spent on training your staff the old fashioned way - AudioEducator
Durham, NC (PRWEB) August 06, 2015
With less than 2 months to go before ICD-10, coping with the changes and preparing for implementation can be a taxing task. AudioEducator's ICD-10-CM Crash Course includes a series of specialty-specific training sessions designed for medical office coders and billers who want to brush up their ICD-10 knowledge and skills before implementation. Taught by industry veterans such as Terry Fletcher, Brenda Chidester-Palmer, Lynn Anderanin, Donelle Holle, RN, Lori-Lynne A. Webb, Kim Garner-Huey, and more—the session aims to help coders and billers maximize revenue and ensure readiness for ICD-10.
Here's a sneak preview of the upcoming conferences:
ICD-10 Coding for Ambulatory Surgery Centers (ASCs)
Expert speaker Brenda Chidester-Palmer will review the chapter specific guidelines as they pertain to ASC diagnosis coding to make sure one codes correctly for timely payment. Get insights on actual procedure document and learn how to apply ICD-10 diagnosis codes, how to use the "X" placeholder when coding, and more. Plus, get tips and tools for GI (gastrointestinal), lesion excisions and orthopedic ASC procedures and complications, and how to select correct codes for initial and subsequent encounters.
For more information, visit http://www.audioeducator.com/ambulatory-surgery-centre/icd-10-cm-coding-for-ascs-08-11-2015.html
ICD-10 Crash Course for Your Lab
Expert speaker Ellen Garver will review the ICD-10 guidelines and GEMs, confront the training process, and show the importance of documentation changes one need to start implementing now in the Pathology Lab. Learn how General Equivalency Mappings (GEMs) could lead one astray, grasp ICD-10 tabular list changes that impact the lab, distinguish diagnosis coding for clinical lab tests versus pathology services, discriminate between "Excludes 1" and "Excludes 2" notes, and more! Plus, get insights on Medical necessity know-how to get claims paid, tips and tools gleaned from insider interviews, and analyze the late-breaking CMS instruction for a smooth transition.
For more information, visit http://www.audioeducator.com/pathology/icd-10-crash-course-for-your-lab-08-18-2015.html
ICD-10 for Pediatrics
Expert speaker Donelle Holle will review the Pediatrics diagnosis codes in ICD-10. Learn about the changes that will affect the Pediatric practice and how to use the new codes. Get insights on the guidelines involved in ICD-10, and how this change will affect the financial situation in the pediatric office. Understand some of the most important changes in ICD-10 versus ICD-9, and why it's important to start educating everyone in the practice.
For more information, visit http://www.audioeducator.com/pediatrics/icd-10-for-pediatrics-08-25-2015.html
ICD-10 Value Bundle
AudioEducator is also providing cost-effective, specialty specific ICD-10 training for coders and billers in the form of ICD-10 Value Bundle, where one can pick minimum of 3 or 5 audio conferences from a wide array of ICD-10 specialty topics for $399 and $599 respectively.
The ICD-10 Value Bundle includes a collection of AudioEducator's bestselling ICD-10 training webinars and audio conferences that will prepare coders and billers for seamless ICD-10 implementation, along with how to handle the post implementation challenges. In addition to providing valuable information, know-how, and tools for implementing ICD-10, the attendees will also get 1 AAPC approved CEU with majority of the conferences.
Choose from an extensive list of 39 training conferences that combine both general and specialty training and supplementary resources to fulfill the specific needs of all practice sizes. These training sessions are a must-attend for all practices to ensure advanced preparation and timely implementation.
For more information, http://www.audioeducator.com/special-offers/icd-10-pack.html
About AudioEducator
AudioEducator, the country's leading source of business-enhancing information, has been providing knowledge and training to healthcare professionals on trending industry topics for more than a decade. With an esteemed panel of industry experts, it helps professionals get information directly from the veterans and get their queries answered directly. AudioEducator specializes in audio conferences, training webinars, transcripts, DVDs on a wide array of healthcare topics like medical coding, billing, HIPAA compliance, food safety, rehab, pharma & biotech, and more.
For more information, check http://www.audioeducator.com/