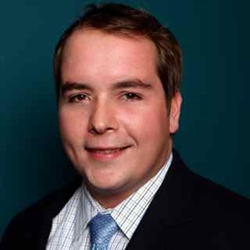 Austin, Tx (PRWEB) August 05, 2015
Certification Game announced today that they will begin a late summer/fall road trip in support of HDI local chapters. The tour will kick off at the HDI Charlotte Summer Technology Forum and Vendor Expo on August 6, 2015 and end in Washington, DC at the HDI Capital Area's Annual Leadership and Vendor Fair Event in mid-October.
Kicking off their tour in Charlotte, North Carolina, the company will attend the HDI Charlotte Summer Technology Forum and Vendor Expo, a one-day event for support center professionals, as a sponsor with a continued sponsorship of the HDI Charlotte local chapter for one year.
In October, Certification Game has back-to-back stops in Chicago and Washington, DC where HDI local chapters will be hosting their own one-day events.
Co-founders, Ron Muns and Cole Leslie will be speaking at the HDI Chicagoland One-Day Conference in their session "What Is Gamification and How Can it Be Used to Improve Support Center Performance?" in which they will discuss what gamification is and how it can be used to help motivate staff.
Each year the HDI Capital Area local chapter puts on a professional development and vendor event. This year, Certification Game will have a booth demonstrating their eLearning courses.
See Certification Game at these HDI local chapter events:

HDI Charlotte Summer Technology Forum and Vendor Expo – August 6, 2015
HDI Chicagoland One-day Conference - October 15, 2015
HDI Capital Area Vendor Event - October 16, 2015
"We're looking forward to getting out on the road, and sharing Certification Game training courses and demonstrating our latest products with the local help desk and ITSM community. We're excited to be at more intimate events where we can get up close and personal with attendees, giving them hands-on attention," said Cole Leslie, founder and COO of Certification Game.
Certification Game is in the process of talking with local chapters about sponsorship and speaking opportunities. If you'd like Certification Game to speak at your local event or meeting, please contact them.
About Certification Game, Inc.
Certification Game is an Austin, Texas based company that is focused on building online training courses to prepare learners for professional certifications. The concept of the company is 'Serious Learning, Not So Boring' with a focus on building certification courses that will help the learner qualify for a new job, promotion or a professional certification. Uniquely, Certification Game courses incorporate game mechanics in order to make learning more fun and engaging for the participant. The founders, Ron Muns and Cole Leslie, come from the IT service management and green energy fields respectively.