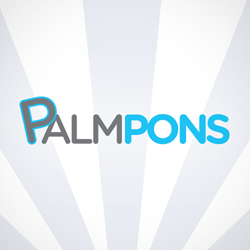 Stop paying for rewards and start earning them!
Fairfax, Virginia (PRWEB) August 10, 2015
PalmPons.com has launched their newly developed rewards platform called "sharePoints".
"sharePoints" allows social users to earn reward points by sharing "Snippets" with their social networks, including family and friends. There is no purchase necessary and points earned never expire.
"sharePoints" allows users the freedom to redeem the points they earn for sharing participating business's "Snippets" on gift cards, travel, cash and more. This reward system is unique since it's not purchase driven, but measured by social interaction with a business's products and services.
"Our beta was very successful. We had a lot of positive response with our initial subset of users. Users were suprised they did not need to purchase anything to use the system." says Matt Dean Founder of PalmPons.
When a "snippet" is created, it is automatically integrated into the rewards platform. Participating business partners only have to manage one aspect of the process, simplifying the experience for both themselves and the social users.
"We feel this new feature will allow our current and future clients to leverage the best of the web," said Matt Dean.
"Coupling this new feature with our current offerings will strengthen our presence within the business and social user communities. We are focused on delivering world class service and technology that is mutually beneficial for everyone," said Monique Dean, Managing Partner of PalmPons.
PalmPons is a rewards platform focused on rewarding users for sharing participating businesses' products and/or services with their friends, while also facilitating the process for their business users to create successful outreach campaigns. Learn more at http://palmpons.com.