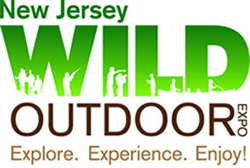 Toms River, New Jersey (PRWEB) August 05, 2015
The perfect opportunity for the family to get their hands dirty is coming to Jackson Township, New Jersey. On September 12th and 13th from 10:00 am to 5:00 pm guests can engage in various activities, demonstrations and seminars at the NJ Wild Outdoor Expo at Colliers Mills Wildlife Management Area, 299 East Colliers Mills Road, New Egypt in Jackson, New Jersey. The purpose of the event is to celebrate outdoor recreation in New Jersey.
Attendees will be educated in fishing, shooting sports, kayaking, rock climbing, compass navigation, camping skills, hiking, wildlife watching and more. Workshops will also focus on reptiles, SCUBA diving, hunting dog water retrievals, nature photography, bat boxes and birds of prey.
The free event is hosted by the New Jersey Department of Environmental Protection, partners with the Conserve Wildlife Foundation and sponsors. For more information, visit http://www.nj.com/mercer-community/index.ssf/2015/07/nj_wild_outdoor_expo_being_hel.html.
About Surf and Stream Campground
Surf & Stream Campground is a family-friendly RV park located near all of the most popular beaches at the Jersey Shore. The campground includes a full-size swimming pool, picnic area, activities for all ages, weekend events and more. For more information about Surf & Stream Campground, visit their website at http://www.surfnstream.com or call 732.349.8919.