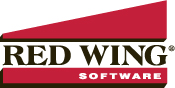 There are many ways accounting software can help with inventory management.
Red Wing, Minnesota (PRWEB) August 07, 2015
Those who manage an inventory know that it's time-consuming and involves many tasks and employees in different departments. It's easy to let inventory management get out of control. Using an accounting system is an excellent way to streamline the entire process, whether it's ordering items, tracking quantities, completing physical inventory counts, managing multiple warehouses, and more. Without taking advantage of a good software system, inventory counts can be off, which can result in customer dissatisfaction, lost profits, and wasted employee time.
"There are many ways accounting software can help with inventory management," says Stephanie Elsen, "Check your current accounting system to see what features are available to help now, or else search for another system that provides the features to help your organization with its specific issues."
Multiple Units of Measure
Some businesses purchase items in one unit of measure, and sell in a different unit of measure. For instance, an item may be purchased by the pallet, but is then sold by the box. There are 10 boxes of that item on each pallet. In order to sell 1 box of that item, it would need to be entered as .10 of a pallet. This looks awkward on an invoice, and it can also throw off the number of items that are in stock. Setting up these inventory items to be purchased and sold in multiple units of measure helps keep inventory numbers accurate, and in turn keeps customers happy and makes employees' jobs easier. The software is set up ahead of time by staff, according to how items are bought and sold. So for instance, the software is set up so that 10 boxes make up one pallet, and then the item can be purchased and sold by either unit of measure.
Assemblies or "Kitting"
Manufacturers typically use a standard list of items when any given item is being manufactured. Instead of pulling each and every one of those items from inventory each time the finished good is being manufactured, manufacturers can save time by using the assemblies function, which is also known as 'kitting'. Setting up assemblies involves creating a finished item, and telling the system which components and how many of each are included within that finished item. This way, all component items are taken out of stock as the finished good is taken out of stock, rather than entering each component individually by hand. Using assemblies also helps determine which components are needed before a manufacturing run begins.
Multiple Warehouse Management
Having inventory items in multiple locations can make it hard to find items when they are needed. This is why it's crucial to track the location of those inventory items. Tracking inventory items by location helps locate items more quickly, and it also helps with shrinkage, since people are less likely to steal any of the items that are being tracked. Many accounting software systems offer the tracking of multiple inventory locations, and it is a great way to stay organized and reduce shrinkage.
Red Wing Software, Inc, along with its nationwide network of business partners, offers industry-leading service, as well as training, on-site installation and implementation of the software. Their vision is "Creating the best management software experience".
Red Wing Software, Inc. develops, integrates and supports the accounting and financial management needs of small- to mid-sized businesses, agribusinesses, not-for-profits, and municipals across North America. For more information on Red Wing Software products, including CenterPoint Accounting, CenterPoint Accounting for Agriculture, CenterPoint Fund Accounting, CenterPoint Payroll, CenterPoint Depreciation and Red Wing Tax Forms, call 1-800-732-9464 or visit http://www.redwingsoftware.com.