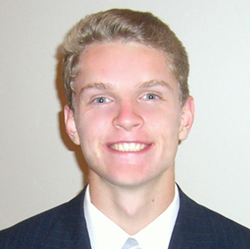 the key to a productive, successful society is ensuring that the member of the society understand a fixed set of principles
Milwaukee, WI (PRWEB) August 07, 2015
Sterling Law Offices, S.C., a one year old company, has given away a $1000 scholarship to a well-deserved incoming college freshman for the 2015-2016 school year. An infant in years of establishment, Sterling Law Offices, S.C. is dedicated to living out its mantra – "Family Centric, Family Law."
About the Scholarship
The scholarship is worth $1000 and was available for graduating high school seniors, or college students of any year. It required a cover letter explaining why the applicant was unique, official transcripts, and a three to five page essay explaining what makes society a productive one. The essay question was an intentional one; to help applicants understand the value of education and how it promotes productivity in society.
About the Winner
The winner of the scholarship, Abraham Moffat will be attending Harvard College in the fall, after returning from a humanitarian service mission trip of two years in Northern Japan. Moffat will be enrolling as an American History major, which spawned from, "a passion for studying the multifaceted ways the world works." This well-deserved applicant also has a passion for serving others. He recounts a memory of organizing a 5K run which raised $12,000 for a local cancer research center, in his application cover letter.
In terms of what makes a society a productive one, Moffat believes, "the key to a productive, successful society is ensuring that the member of the society understand a fixed set of principles. Although the specific principles will vary from society to society, there are three important steps that must be followed to create a productive principle-based society. First, the set of principles needs to be clearly stated. Second, the society needs to be clearly taught the principles. Third, loyalty to those principles needs to be engendered and fostered so that they will be defended and clung to in times of trouble."
Moffat came to this opinion based on research done on the Mormon leader Joseph Smith and his governing a settlement to success. Moffat creates a unique spin on this theory by applying it to society today, in regards to social media and cyber-bullying stating, "Parents need to help their children make the connection that the principles for how to act in classrooms also apply in digital society, and as those principles begin to be applied, the behaviors and actions that must be policed on the internet will begin to decrease in frequency."
About Sterling Law Offices, S.C.
Sterling Law Offices, S.C. is a Milwaukee based law firm, founded in 2014, that specializes in family law, personal injury, and criminal defense. Each family law attorney has earned a Rising Star award from SuperLawyers. The entire team of attorneys has over 20 years of experience serving the community. Sterling focuses on serving the client in their best interest, not just practicing law.