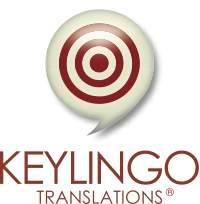 Keylingo puts the service in language services.
Atlanta, GA (PRWEB) August 11, 2015
Keylingo announced today its official ranking as one of the largest language services providers (LSPs) in the translation and interpreting industry. Issued July 2015 by independent market research firm Common Sense Advisory (CSA Research), the report titled "The Language Services Market: 2015" ranked Keylingo as a top-grossing language service provider in the US$38.16 billion global market for outsourced language services and technology. Keylingo was named as the 36th largest LSP in all of North America.
CSA Research has published market size estimates and global rankings for the past 10 years and found once again that the demand for language services continues to grow. As part of the study, the firm surveyed language service providers to collect actual reported revenue for 2013, 2014, and expected revenue for 2015.
Keylingo puts the service in language services. Specifically, our clients require a partnership beyond the limited capabilities of smaller companies and a higher level of attention that often gives way to volume in larger organizations. Keylingo's local offices outnumber all but the largest LSP's. This high touch, tech enabled approach makes Keylingo unique and continues to drive its growth.
Comments the CEO of Keylingo, Frederick Marx, "We are once again proud to be among a distinguished group of industry leaders. Each company has their own unique characteristics that drive this type of accomplishment. For Keylingo, it's a passion for serving our clients and consistently delivering quality work on time and on budget. It's easy in our industry to get distracted. Our goal is to focus on the fundamentals, maintain the best team, and leverage technology to drive innovation and efficiencies."
"The market for outsourced language services and supporting technology is immensely important to the businesses, government agencies, non-profits, and individuals that produce or consume information'" comments founder of CSA Research Don DePalma. "As organizations both large and small address more languages, we predict that the industry will continue to grow and that the market will increase to US$49.8 billion by 2019."
About Keylingo
Keylingo is a tech enabled professional services firm. Since 2004 its suite of services have helped thousands of companies navigate, grow, and thrive despite the challenges of language and culture which are characteristic of our increasingly interconnected world.