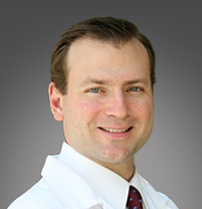 "Many of our patients come to us with serious orthopedic conditions or after traumatic events and failed treatments, and our qualifications enable us to offer unique and immediate solutions," said Dr. Allison
Los Angeles, CA (PRWEB) August 07, 2015
Orthopedic orthopedic oncologic surgeon and innovator Daniel C. Allison, MD, FACS, MBA, has just released his newly revamped website, http://www.drallison.org, for his Los Angeles practice. Specializing in orthopedic oncology, Dr. Allison is a sought-after expert in this exclusive medical field, which is limited to only a few practitioners nationwide. He would like for the new website to serve as a resource and guide for anyone seeking medical expertise on treatment of cancers affecting skeletal and soft tissue systems as well as bone trauma and degenerative bone conditions.
"My training in orthopedic oncology gives me an advantage in performing complex and traumatic bone and joint repair and reconstruction," says Los Angeles orthopedic oncologist Dr. Allison. "Treating bone and soft tissue cancer patients has given me opportunity to develop an extensive knowledge of the musculoskeletal system. This understanding enables me to offer patients the best treatment solutions for them."
Orthopedic oncology is a unique field with very few specialists, making Dr. Allison one of the most sought after experts in orthopedic conditions and cancers affecting musculoskeletal systems. He has extensive knowledge of extremity cancers, degenerative bone disease, soft tissue cancers, and trauma, giving him a unique skill set for treating complex bone conditions.
"Our philosophy is based on treating our patients like family," adds Dr. Allison. "We are dedicated to providing comprehensive, world-class care with compassion. Many of our patients come to us with serious orthopedic conditions or after traumatic events and failed treatments, and our qualifications enable us to offer unique and immediate solutions."
The website provides extensive information about many complex orthopedic and cancer conditions, including upper and lower extremity fractures, pelvic and acetabular injuries, and joint reconstruction. Many of the procedures performed by Dr. Allison apply bone preservation and limb-sparing techniques, which the website describes. Additionally, there is information about Dr. Allison's expertise in the direct anterior approach to hip replacement and development of a one-of-a-kind patented anterior hip retractor system. Few surgeons are proficient in this technique, and it is Dr. Allison's goal to train more surgeons in this patient-centric method.
Dr. Allison's dedication to compassionate care and innovation has received recognition and awards within the medical and patient communities including several SuperDoctors "Rising Star" and "Top Doctor" by Pasadena Magazine. He is also a Fellow of the American College of Surgeons, a Fellow of the American Academy of Orthopedic Surgeons, and a member of the Musculoskeletal Tumor Society. He is an Assistant Professor of Surgery at Cedars-Sinai Medical Center and Associate Clinical Professor of Orthopaedic Surgery at the University of Southern California.
Given the uniqueness of Dr. Allison's orthopedic oncology specialty and his prestige, patients will find the doctor's website an excellent source on cancerous bone conditions and treatment. Additionally, in learning more about Dr. Allison's specialty, patients will appreciate how Dr. Allison's experience sets him apart from other practitioners equipping him with medical insight and techniques unique to his field. The website offers extensive information on degenerative bone conditions, bone trauma, and age-related bone disease coupled with treatment descriptions. Individuals with these conditions will find Dr. Allison's a useful guide.
Daniel C. Allison, MD, FACS, MBA is board certified in orthopedic surgery with expertise in musculoskeletal oncology, joint reconstruction, and hip replacement. Dr. Allison is one of the few surgeons to perform the direct anterior approach to hip replacement and the designer of a proprietary hip retractor system. He is Assistant Director of Orthopedic Oncology, Cedars-Sinai Sam Oschin Cancer Center. Previously, Dr. Allison was Assistant Director of the USC Center for Orthopaedic Oncology at the USC Norris Cancer Hospital, which was preceded by his position as Assistant Director of the Southern California Permanente Medical Group's Division of Orthopaedic Oncology.
To learn more about Dr. Daniel Allison, please call 310.600.7176 or visit http://www.drallison.org.