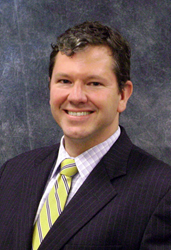 We attribute our record growth these past 4 years to providing a full suite of high quality, security entrance solutions and our unwavering commitment to an outstanding service experience. Mark Borto, President and CEO
Lillington, North Carolina (PRWEB) August 05, 2015
Boon Edam Inc., the leader in security entrances and architectural revolving doors in the Americas, announced today that the company has achieved a new sales record in the month of June, amid continued expansion of sales and administrative staff. Recently, the company has also introduced new features for its all-glass Crystal revolving door and hired an Enterprise Sales Manager to support continued strong demand for revolving doors in retail, hospitality and office buildings.
Record Sales in June
After four years of strong growth in year over year sales, Boon Edam Inc. experienced a strong spike in demand for security entrance orders in June, in particular with the Tourlock security revolving door and Speedlane optical turnstiles. In the past year, the company has hired 44 new employees to expand capacity and create more specialized roles in customer service and production, and sees continued strength in its security entrance solution sales and revolving door sales through the end of 2015 and beyond.
"We are seeing that more companies are increasingly aware of the potential risk of tailgating and piggybacking into their buildings, and they're investing in prevention," said Mark Borto, President and CEO of Boon Edam Inc. "Several customers have told us that the active shooter events of the past four years are driving investment from the fenceline to the executive suite because the ROI is there. We attribute our record growth in the past four years to our ability to provide a full suite of high quality, security entrance solutions and our unwavering commitment to providing an outstanding service experience."
Enhanced Features for Crystal TQ Revolving Door
The company has also launched new cutting edge, aesthetic features for its all-glass, architectural "statement" revolving door, the Crystal TQ. Architects are now able to specify completely seamless, single piece, curved sidewalls as well as one piece glass ceilings, in a variety of connection configurations for attachment onto building openings. The new seamless glass components complement any building style and offer the most transparent profile of any manual revolving door available on the market today.
New Enterprise Sales Manager – Revolving Doors
In response to growing demand for sustainable buildings in the past few years, Boon Edam recently hired Brandon Roe as Enterprise Sales Manager for architectural revolving doors with a focus on large retailers, hospitality and property management companies. Brandon has worked in the security industry since 2006 selling video, access and intrusion with Honeywell Security and Panasonic. Most recently, Brandon worked for InVue Security Products, selling merchandise protection and loss prevention technology to Top 100 US retailers. Brandon works out of Raleigh, NC.
For Further Information, Please Contact:
Tracie Thomas
Marketing Manager
T 910 814 8113
E tts(at)boonedam(dot)us
For Media Queries, Please Contact:
Bruce Doneff
Public Relations
T 843 476 3022
E doneff(at)verizon(dot)net
About Royal Boon Edam
With work environments becoming increasingly global and dynamic, the entry has become the center of activity in and around many buildings. As the importance of the entry as a mobility hotspot increases, the demands we put on managing the passage of people through them grow. Royal Boon Edam is a global market leader in entry solutions. Headquartered in the Netherlands, with 140 years of experience in engineering quality, we have gained extensive expertise in managing the movement of people through office buildings, airports, healthcare facilities, hotels and many other types of buildings. We are focused on providing an optimal experience for our clients and their clients. By working together with you, our client, we help determine the exact requirements for the mobility hotspot in and around your building and develop a solution that is customized for you in three key areas: sustainability, security and service. You can find more news about Boon Edam on http://www.boonedam.us/newsroom.