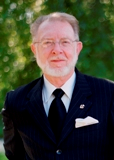 Phoenix, AZ (PRWEB) August 05, 2015
Suzuki Law Offices, L.L.C. proudly welcomes Attorney Joel Erik Thompson to our firm. Attorney Thompson is certified by the Arizona Board of Legal Specialization as a Criminal Law Specialist, remaining qualified since 1980. This is a significant achievement in the legal industry, and a distinction held by only a small percentage of lawyers throughout the state. Attorney Thompson received his Juris Doctorate from the Sexton Hall University School of Law.
Attorney Thompson has previously practiced before the U.S. Supreme Court, the U.S. Court of Appeals, and various other courts, and now fully dedicates himself to practicing criminal defense. He has successfully defended clients against a variety of criminal charges including murder, fraud, domestic violence, drug crimes, and sex crimes, and has contributed several articles regarding his area of practice for national journal publications. He has achieved national recognition, and was selected to the prestigious list of Super Lawyers® in 2008 and 2009 for his outstanding contributions to the legal field.
Not only is Attorney Thompson a dedicated and experienced criminal defense lawyer, but he has also proven himself an exceptional legal educator as well. He has taught legal education classes at Arizona State University School of Law, the Phoenix Regional Police Academy, and the American Institute's Department of Paralegal Studies.
Prior to joining Suzuki Law Offices, L.L.C., Attorney Thompson was the principal lawyer for a Phoenix, Arizona law firm, where he practiced as a trial lawyer exclusively handling major felony crimes.
We are pleased to have such an accomplished legal professional joining our team, and look forward to working together with Attorney Thompson to provide the best possible experience to our clients.
Suzuki Law Offices, L.L.C. is an accomplished firm of trial attorneys who represent clients in criminal defense and personal injury cases throughout Phoenix, Tempe, and the state of Arizona. For more information about how our firm can assist you with your legal needs, please visit our website at http://www.suzukilawoffices.com.