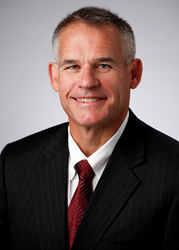 Chapel Hill, N.C. (PRWEB) August 05, 2015
Dean Douglas Shackelford of the University of North Carolina Kenan-Flagler Business School returned to the White House today as part of an initiative to improve opportunities for women in business.
Shackelford attended a convening hosted by the White House Council on Women and Girls and the Council of Economic Advisers. The meeting brought together leaders from the business and business school communities to discuss recruiting, training and retaining leaders for the 21st century workplace and the importance of implementing policies that work for families.
Prior to the event, Shackelford committed UNC Kenan-Flagler to a set of best practices announced today and signed by more than 45 other business schools.

Ensuring access to business schools and business careers
Building a business school experience that prepares students for the workforce of tomorrow
Ensuring career services go beyond the needs of traditional students
Exemplifying how organizations should be run
The commitments aim to address changes in the U.S. labor market and the need of workers to manage their professional and family responsibilities.
"In addition to being the right thing to do, these best practices ensure that we continue to support the vital role of women in the workplace and their communities," said Shackelford. "While you'll already find many of these best practices at UNC Kenan-Flagler – where we're known for developing leaders – we can do more. We're eager to partner with the business community as it changes to offer more flexibility and better embrace diversity."
Shackelford's participation in today's event builds on earlier meetings hosted by the administration in April 2014, which included a meeting of leading business school deans at the White House with senior administration officials. In that discussion they described the challenges business schools face in expanding opportunities and adapting to the changing workforce, as well successful strategies they have used to address these challenges.
The White House sessions along with the commitments by business schools and AACSB International are important steps in in helping women succeed in business, Shackelford said.
The best practices will be posted on the website of AACSB International (the Association to Advance Collegiate Schools of Business), the global membership association for more than 1,450 business schools and the accrediting body for more than 700 institutions worldwide.
#
About the University of North Carolina Kenan-Flagler Business School
Consistently ranked one of the world's best business schools, UNC Kenan-Flagler is known for its collaborative culture that stems from its core values: excellence, leadership, integrity, community and teamwork. Professors excel at both teaching and research, and demonstrate unparalleled dedication to students. Graduates are effective, principled leaders who have the technical and managerial skills to deliver results in the global business environment. UNC Kenan-Flagler offers a rich portfolio of programs and extraordinary, real-life learning experiences: Undergraduate Business (BSBA), full-time MBA, Executive MBA Programs (Evening, Weekend and global OneMBA®), online MBA@UNC, UNC-Tsinghua Dual-Degree EMBA, Master of Accounting, PhD, Executive Development, and UNC Business Essentials programs. It is home to the Frank Hawkins Kenan Institute of Private Enterprise.