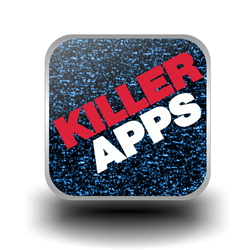 Technology ranks high as a must-have tool to help today's students get to the head of the class.
(PRWEB) August 06, 2015
With the back to school season about to begin, parents, teachers and students will be in search of deals and essentials they will need to prepare for a successful new year. Technology ranks high as a must-have tool to help today's students get to the head of the class.
"We searched for top technology for teens and college students at a great price point," said Karl Wayne, News Media Group's Executive Producer, "And looked for creative products that can bring out the best in younger students."
News Media Group, Inc. partnered with award winning digital lifestyle expert Mario Armstrong and the featured brands in the media tour to showcase affordably-priced technology like laptops and smartphones, while also looking at the best in educational toys. The tour is featured on the consumer technology lifestyle website http://www.killerapps.tv.
Featured ideas and products in the tour included:
"Gear up for School" with the Dell laptop bundle at Office Depot and OfficeMax stores. It features a 15.6" touchscreen, powerful AMD A8 processor, 6GB of memory, 1TB of hard drive space, Microsoft Office 365, McAfee Internet Security and a Microsoft wireless mouse. The bundle is only $399, a $330 savings, through September 20 at Office Depot and OfficeMax stores or online at http://www.officedepot.com/school. And for qualified devices purchased at their stores beginning August 2, get a free upgrade to Windows 10 installed by a Tech Services Associate – a $49.99 value.
The award-winning ALCATEL ONETOUCH IDOL 3 packs the best in flagship smartphone specs, including dual front-facing speakers featuring JBL Audio, Full-HD display with technicolor color enhance technology for great viewing – even in direct sunlight, and a 13MP main camera combined with an 8MP wide-angle front camera. All this in an unlocked affordable flagship that costs just $249.99 – a mere fraction of other Android powered flagship smartphones. For more information, visit http://www.alcatelonetouch.us.
The LEGO® Technic line will help keep children entertained, while providing a meaningful hands-on, minds-on experience when the books are closed. Sets in the line take building to the next level, mimicking real world movements and actions with pulleys, actuators and pneumatics, giving builders a glimpse into more intricate building, and potentially leading to exploring, creating and even prototyping.
With the new Fire Plane, builders can enjoy the challenge of creating an authentic model with detailed functionality such as a 2-cylinder engine, joystick- controlled elevators and ailerons and large pontoons.
Priced at $49.99. For more information, visit http://www.lego.com/shop.
Play comes to life with Dash and Dot, award-winning robots that introduce kids to the concepts and possibilities of coding. Using a smartphone, iPad or tablet and a suite of free apps, kids 5 and up can program Dash and Dot's movements, behaviors and personalities. In the new Blockly app, kids will solve fun, project-based puzzles that introduce them to coding principles like conditionals, variables and sequences. Dash and Dot are used in more than 400 classrooms across the US, facilitating engaging, hands-on lesson plans into existing curriculums which align with Common Core and NGSS standards. For more information, visit http://www.makewonder.com.
For more information about any of the featured products, visit http://www.KillerApps.TV.
About News Media Group Inc.
Founded in 2009, News Media Group Inc. (NMG) is a leader in organizing and producing high profile Co-Op and Exclusive Satellite Media Tours (SMTs), Radio Media Tours (RMTs) and Ground In-Studio Media Tours (GMT's) throughout the year with Fortune 500 and other leading companies and public relations agencies. NMG shares these trends with consumers through its technology website, KillerApps.TV, and its consumer lifestyle website, InTheNews.TV and their "What's #Trending Now" segments. Based in West Palm Beach, Fla., with studio locations in South Florida, New York, Los Angeles and San Francisco. Visit http://www.newsmg.com to learn more.
Contact:
Karl Wayne, Executive Producer
News Media Group Inc.
(334) 440-6397
Karl(at)newsmg(dot)com