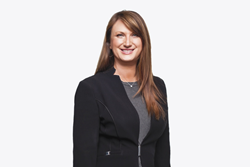 We are creating a new kind of digital training that's fast, fun and effectively tailored for generational and individual needs and preferences with Morf Learning.
San Francisco, CA (PRWEB) August 06, 2015
Ginger Bell, SVP of e-Learning at Morf Media, Inc., is shaping the future of digital training for the mobile workforce with new courseware on mentoring and compliance training on the Morf Learning™ platform. The principles underpinning her mobile game-like digital training are described as The Art of JEDI Training in the book Success Today.
In the book, Bell states the need for companies to develop, design and deploy mentoring and training programs with generational differences in mind. "We hear a lot about the 2020 workforce – generations of workers with different values, communication and media preferences, learning styles, technology use and work ethics. Sweeping across the generations in the workforce now, which include the Traditionalists, Baby Boomers, Generation X and Millennials—we can create and deliver a new kind of digital training that's fast, fun and effectively tailored for generational and individual needs and preferences. That's what we're doing with Morf Learning and its growing library of courseware for mentoring and training the global, mobile workforce," stated Bell.
Morf Learning, in pilot with more than 100 hundred companies in highly regulated industries, is designed with a full range of training media, including video, audio and text to help serve the learning and media preferences of an individual. The platform delivers online training via mobile devices. Morf Learning is a complete training platform with patented technologies that simplify course authoring, deployment, learning and performance tracking. Morf Learning delivers personalized Morf Playbooks™-- gamified mini lessons of three minutes or less, that level up to the next concept upon mastery or provide feedback for remediation.
Morf Learning is designed to help companies meet the "Skills Gap" emerging in business today. Bell stated: "One of the greatest challenges that businesses face today is a workforce that is not only retiring, but as they retire or change positions, they are retiring their knowledge for an incoming workforce." According to the Bureau of Labor and Statistics, the average age for an employee in the U.S.A. in 2013 was over 42. (1)
"The risk of "Lost Knowledge" is very real for many companies and industries today," continued Bell. "We must recognize two major forces in play. The first is an aging population and the second is the increasing complexity of knowledge, skills, rules and regulations that companies must capture and share with the incoming workforce. The Millennial or Gen. Y population is bigger and much more diverse than the Boomers. Counting 80 million Millennials in the United States alone, every day another 10,000 turn 21. By the year 2025, three out of every four workers globally will be Gen. Y. We must create a path to train and mentor the next generation. The challenge however lies in create training programs that are engaging and relevant to the methods that Millennials learn and excel in. I'm excited to be working with Morf Media Inc. to do just that-- to transform training into a learning habit that's fun, fast and effectively aligned with a company's and an individual's goals."
For more information about Morf Learning, please visit http://www.morfmedia.com.
Twitter @morfmediainc
LinkedIn: http://www.linkedin.com/company/morf-media
About Morf Media, Inc.
Morf Media, Inc. is shaping the future of enterprise compliance training for the mobile workforce. For the first time, a digital compliance training system, Morf Learning™, provides one to one training to millions on a smart phone or tablet. Now in pilot with more than 100 major companies in the financial services and life sciences industries, Morf Learning is proving to be cost-effective and engaging. Morf Learning offers secure centralized reporting on an individual's progress, course completion and other behavioral data. The platform includes a library of certified courses, and offers an easy to use built-in authoring solution for rapid development and deployment of custom, company-specific policies and alerts. Founded in 2013 by a seasoned management team, the company is based in San Francisco. For more information, please visit http://www.morfmedia.com.
Contact:
Heidi Wieland
Vice President Marketing
Morf Media, Inc. USA
805-722-7413
Heidi(at)morfmedia(dot)com