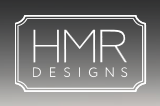 Chicago, IL (PRWEB) August 06, 2015
There's an old adage that says, "First impressions make lasting impressions," and representatives with HMR Designs say that the design for the Eighth Annual American Cancer Society's Discovery Ball made not only a lasting impression, but also an unforgettable one.
Rishi Patel, Vice President of Sales and Design at HMR, designed the 8th Annual ACS Discovery Ball at the Radisson Blu Aqua in Chicago.
According to Patel, the event, held on April 25, 2015, raised $2.9 million in the fight against cancer. In the theme of "Accelerating the Cure" the decor included modern, illuminated elements including custom made mirror shard chandeliers and focals, internally-lit steel framed centerpieces and custom lamps. The room was bathed in cobalt blue light for a sleek, futuristic feel, Patel added.
"Taking the concept of acceleration into a design perspective, we brainstormed what accelerates the fastest," Patel said. "For the event, we used the acceleration of light, as it is one of the fastest moving things in the world. In that same thought process, acceleration is always forward and in our world, modern and futuristic."
HMR Designs is an event design and production firm specializing in custom environments for
wedding receptions and ceremonies, corporate events, galas, anniversaries, Mitzvahs, and other private celebrations. The company's team includes designers specializing in conceptual design, decor, interiors and graphics, as well as artisans specializing in lighting, carpentry, sewing, painting and 3-D art production.
In addition to these capabilities, HMR is also known for exquisite, original floral design. HMR's
floral designers create breathtaking centerpieces, focals, canopies, and other custom structures for events both large and small, as well as retail floral gift arrangements for delivery in Chicago and Chicagoland.
As for what makes HMR Designs different from everything else on the market, the team prides itself on originality. There are no packages offered, as every event, wedding, and floral arrangement produced is completely unique to each client's style. HMR's designs are fully conceptual, transforming spaces into environments, and the team works to always raise the bar, and always avoid the ordinary.
For more information, please visit visit hmrdesigns.com/event-planning-companies-in-Chicago and hmrdesigns.com/blog/
About HMR Designs
Located on Goose Island, clients visit our design team at our boutique-style sales offices, which are backed by a 100k sq foot production space. This location includes designated areas for all of our design and production capabilities, as well as a warehouse of custom furniture, props, and decor pieces, an expansive floral studio, and a sample studio for mock up events where we show it all off. With a core staff of nearly 55 and a diverse lineup of freelance artisans regularly in-house, HMR is always teeming with creative endeavors.
Contact Details:
Rishi Patel
VP of Sales and Design
HMR Designs
1200 N North Branch Street
Chicago, IL 60642
Phone: (773) 782-0800
Fax: (773) 782-9998
Source: HMR Designs
###