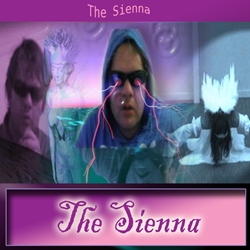 "The Sienna" The man of 100 voices - releases "Mystical Queen"
(PRWEB) August 10, 2015
Australian recording artist Mark Vincent Miller (born 25 June 1979), better known by his stage name The Sienna, is pleased to announce the release of his new track "Mystical Queen" on iTunes. The song was inspired by a girl who was picked on at school and then ended up becoming a model.
Many of Mark's songs, for which he does all the vocals himself, include mixes from various bands that have influenced him, including Metallica, Nirvana, The Smashing Pumpkins and Guns 'N Roses.
The Sienna is best known for his multiple-style singing ability. His vocal and musical ability ranges anywhere from 60's to 90's-style rock, punk, grunge, pop, dance, rap, hip-hop, country, jazz, and opera.
This year, with the release of his first major track, Mystical Queen on iTunes, The Sienna shows his multiple-style singing ability, even on a dance track. The song was released and recorded in 2014, but he is just now officially releasing the song. "Well basically, I recorded the song and just let it sit there for a while," he said. "I did make a music clip for it, but VEVO didn't accept it at the time, so it's just audio on VEVO." Mark believes 2015 is his year and the right time to properly release his songs and take his musical career more seriously.
At the beginning of his musical career, The Sienna wasn't always a dance, hip-hop, and opera singer; he was mainly a grunge artist. In 2004, during his early grunge days, he recorded a grunge track and made a music video for it: The Scary People. Mark then sent the music video to Rage Music TV and it received air time. The song was about cruelty to animals and Shark Online, an animal rights organization, gave permission to use the video's bullfighting footage in order to show that bullfighting is a cruel practice.
In addition, Mark's song, "Children of the War" was also played on Rage Music TV. "I was even on there live, playing guitar on triple J with Rosie Beaton and singing a U2 song," Mark said.
Mark nearly got his big break when he sent his song, It's a Fact We're In Love to DreamWorks. The A&R contacted him and told him he loved the song, but that he wanted Mark to send him one more song. However, Mark was unable to send the second song to DreamWorks. "I did have another song, and it was called "You Do It So Well", but I didn't send it in," Mark said. "In some ways I think I got more respect in the underground music scene and do to this day by being so sincere and by being me."
Mark said he chose the name 'The Sienna' because it is a color used in multiple styles of art, from portraits to landscapes, and he likes to think of his music as the same; mixing multiple styles to create a nice picture. For example, Mark has covered songs by Roy Orbison and Bob Dylan and mixed them together to create a unique sound.
Mark's best friend of 25 years, Scott Alchin, had a major influence on his music. Scott saw talent in Mark's voice when he heard him singing "Smells like Teen Spirit" at a party and suggested that he should take music more seriously. Additionally, Scott influenced him to explore different types of music; an influence that would help sculpt and define Mark's multiple-style voice and musical range. Scott's recent passing is also what helped motivate Mark to get back into music again. The release of his latest song on iTunes shows The Sienna's distinctive way of turning even a dance song into a track with a medley of voices. The amazing range of his vocal ability can be heard on his YouTube channels.
"I'm going for it now. I don't think I can be categorized because I sing so many original styles, but all I can say is I hope people like my music because I write and record songs I want to hear. It's all from my heart," Mark said.
About The Sienna Music
The Sienna
The Sienna on Twitter
The Sienna on Instagram
Buy "Mystical Queen" on iTunes