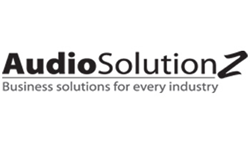 An excusable delay is one that will serve to justify an extension of the contract performance time. It excuses the party from meeting a contractual deadline
Durham, NC (PRWEB) August 06, 2015
Concurrent delay is a debatable and complicated legal and technical issue. The challenge is to fairly determine: 1) the time extension to the contractor that the contractor is entitled because of a delay from the owner's end, and cost recovery by the contractor for the extended time that is caused due to such delays; and 2) the recovery by the owner of its actual delay or the liquidated damages when the work is not completed by the contractor on the contractual stipulated completion date.
Often, construction contracts do not provide detailed directions to the parties' agreement at the time of concurrent delay. It simply requires the contractor to provide notice and the specifics at the time when a delay occurs where the owner is responsible. After that the owner must find out the appropriate time, if any, which could be extended to the contractor. However, if the delay had been caused by the contractor himself during that period, then the owner may be unwilling to grant a time extension to the contractor. The owner's position regarding its actual or liquidated damages should be also considered as a result of the delay caused by the contractor. Again, a disagreement may occur as to whether the contractor is entitled to any extension of time if he also caused delay in the same period.
Concurrent delay is categorized as excusable and one that provides at least, a time extension to the contractor, potentially to delay damages and the remission of liquidated damages, depending on the contractual terms and conditions and the situation.
To help owners with the new challenges that they will face ahead of their embarking on a new project and to provide a complete understanding of the Concurrent Delay doctrine in US law, AudioSolutionz will host a webinar titled "Concurrent Delay - The Owner's Newest Defense" with expert speakers, Emily Federico & James G. Zack, Jr. Emily is an Associate Director in the Fairfield, CT office of Navigant Consulting, Inc. Her experience includes the preparation and analysis of various schedule delay, acceleration, loss of productivity and cost overruns claims. James is the Executive Director of the Navigant Construction Forum – the construction industry's global resource for thought leadership and best practices on avoidance and resolution of construction project disputes globally.
This session by these expert speakers will explore the methods and strategies that owners can adopt to defeat a contractor's concurrent delay defense. Participants will understand the true meaning of 'concurrent delay' and the purpose and spirit of the concurrent delay doctrine in U.S. law. It will also explore two recent federal and state cases which will provide a fresh outlook to owners on defending themselves. Plus, both owners and contractors will get practical advice to deal with concurrent delay issues. This 90-minute live webinar is scheduled for Thursday, August 13, 2015.
For more information visit: http://www.audiosolutionz.com/construction-law/concurrent-delay.html
About AudioSolutionz
AudioSolutionz is the country's leading source of knowledge and training for professionals in food safety, pharmaceuticals and biotechnology. With renowned experts on its panel, AudioSolutionz offers important updates, regulatory knowledge and compliance information on the hot topics in these industries. It also provides the opportunity for professionals to get answers to their most complex questions directly from experts. To know more visit: http://www.audiosolutionz.com/