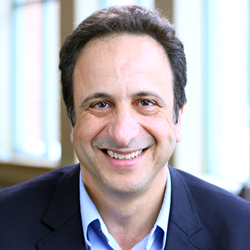 Portland, ME (PRWEB) August 06, 2015
Author, scholar and trailblazing educator Anouar Majid will visit the shores of Chautauqua Lake in southwestern New York State to present a lecture titled "Islam and the Problem of Monotheism" at the prestigious Chautauqua Institution.
Scheduled to take place Friday, August 7, 2015 at 2 p.m. in Chautauqua's Hall of Philosophy, the lecture will provide attendees of the Chautauqua Summer Schools with a deeper understanding of one of the world's most controversial religions.
As the events of recent decades have underscored the importance of citizens, educators and policymakers studying the cultural underpinnings of the gulf between Islam and the West, Majid has emerged as one of the world's foremost thinkers in this area. In addition to publishing books and articles on the topic, he has appeared on Bill Moyers Journal, NPR, Al-Jazeera, and countless other national and international media channels to lend his expertise.
Majid has also been a transformative figure at the University of New England (UNE). After founding the university's English Department and spending a decade as its chair, he launched the UNE Center for Global Humanities, which brings scholars from around the world to UNE's Portland, Maine campus to share their wisdom with students and the wider public. Majid also led the effort to build UNE's revolutionary study-abroad campus in Tangier, Morocco, which he oversees in his capacity as UNE Vice President for Global Affairs.
About The University of New England
The University of New England (UNE) is an innovative health sciences university grounded in the liberal arts. It has two distinctive coastal Maine campuses and a campus in Tangier, Morocco. With internationally recognized scholars in the sciences, health, medicine and the humanities, UNE offers more than 40 undergraduate, graduate and professional degree programs, and is home to Maine's only medical and dental schools. It is one of a select group of private universities with a comprehensive health education mission that includes medicine, pharmacy, dental medicine, nursing and an array of allied health professions. Visit http://www.une.edu
About the Chautauqua Institution
The Chautauqua Institution is a not-for-profit, 750-acre community on Chautauqua Lake, where approximately 7,500 persons are in residence on any day during a nine-week season, and a total of over 100,000 attend scheduled public events. Chautauqua is dedicated to the exploration of the best in human values and the enrichment of life through a program that explores the important religious, social and political issues of our times; stimulates provocative, thoughtful involvement of individuals and families in creative response to such issues; and promotes excellence and creativity in the appreciation, performance and teaching of the arts. Visit http://ciweb.org/
###