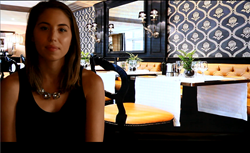 Allenhurst, New Jersey (PRWEB) August 06, 2015
Restauranteurs and those seeking to be restaurant owners have been enlightened with the fundamentals of establishing and operating a restaurant thanks to Bielat Santore & Company's featured series, "Restaurant Tip of the Month." The program, which provides guidelines and professional tips on how to purchase, finance, open and manage a successful business, is gearing up to release its 5th Tip: Menu and Pricing. Previous tips have included: choosing the right restaurant location, developing a business plan, financing your restaurant, and restaurant design and layout.
The "Restaurant Tip of the Month" series is posted once a month on the company sponsored Jersey Beats & Eats blog page, YouTube channel and various social media accounts. To view previous tips, visit http://jerseybeatseats.blogspot.com/ or http://www.youtube.com/BeatsandEatsNJ.
About Bielat Santore & Company
Bielat Santore & Company is an established commercial real estate firm. The company's expertise lies chiefly within the restaurant and hospitality industry, specializing in the sale of restaurants and other food and beverage real estate businesses. Since 1978, the principals of Bielat Santore & Company, Barry Bielat and Richard Santore, have sold more restaurants and similar type properties in New Jersey than any other real estate company. Furthermore, the firm has secured in excess of $500,000,000 in financing to facilitate these transactions. Visit the company's website, http://www.123bsc.com for the latest in new listings, property searches, available land, market data, financing trends, RSS feeds, press releases and more.