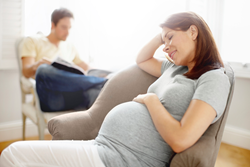 Rolling Meadows, Ill. (PRWEB) August 06, 2015
Having a child after a melanoma diagnosis does not appear to threaten long-term melanoma survival and recurrence rates, according to a new analysis.
In a review of the most relevant studies, the authors find no evidence to support that melanoma survival and recurrence rates are adversely affected by pregnancy. However, they caution in the August issue of the Dermatologic Surgery journal that a shortage of pertinent studies makes it difficult to draw definitive conclusions.
The question about whether the influence of pregnancy-related hormones and growth factors can negatively affect a melanoma patient's long-term outlook has been debated in the scientific community for decades, with no clear consensus emerging.
Melanoma is the most deadly form of skin cancer. The American Cancer Society estimates more than 31,000 new cases of melanoma will be diagnosed among American women in 2015 and that about 3,300 U.S. women will die from the disease this year.
Yet despite the dangers, melanoma management guidelines in the United States, Europe and Australia provide doctors with minimal advice to dispense to patients about family planning, the article's authors assert. Their new research seeks to help fill that vacuum.
Of 304 citations identified by the authors, five studies met inclusion criteria for the review. All five assessed melanoma survival rates and two of the five also examined recurrence.
In each of the five studies, no significant difference in melanoma survival rates were reported between women who had a subsequent pregnancy and those who did not. And neither of the two studies that explored recurrence reported a significant difference in rates among women who became pregnant.
The article's conclusion contends that current evidence does not support the hypothesis that pregnancy after treatment of melanoma worsens the survival or recurrence rates while noting that "data are sparse, suggesting a precautionary approach is warranted regarding childbearing advice to melanoma survivors."
Melanoma is one of few cancers that occur with measurable frequency in young adults, according to the authors, meaning a substantial number of women could be affected during their childbearing years.
Pregnant women experience increases in their estrogen and progesterone levels. While estrogen and progesterone receptors "have been described in melanoma cells, the clinical significance for melanoma development and progression remains unclear," according to the analysis.
The article notes that the immune system is altered during pregnancy, including a rejection in cellular immunity that could affect melanoma growth. But while the authors assert that "the physiological process of gestation has been likened to the pathologic progression of cancer including proliferation, invasion and systemic tolerance," they report there is only evidence for that pattern in some animal studies, and supportive data from human studies are lacking.
"Does pregnancy following a diagnosis of melanoma affect prognosis? A systematic review and meta-analysis" is authored by Lisa Byrom; Catherine M. Olsen; Lani Knight, BSc; Kiarash Khosrotehrani, M.D., Ph.D; and Adele C. Green, Ph.D. Dermatologic Surgery is the official journal of the American Society for Dermatologic Surgery.
About ASDS
The American Society for Dermatologic Surgery is the largest specialty organization exclusively representing dermatologic surgeons who have unique training and experience to treat the health, function and beauty of your skin. ASDS members are pioneers in the field. Many are involved in the clinical studies that bring popular treatments to revitalize skin and fill and diminish wrinkles to the forefront. Their work has helped create and enhance many of the devices that remove blemishes, hair and fat, and tighten skin. Dermatologic surgeons also are experts in skin cancer prevention, detection and treatment. As the incidence of skin cancer rises, dermatologic surgeons are committed to taking steps to minimize the life-threatening effects of this disease. For more information, visit asds.net.
Follow us:
Website: asds.net
Follow ASDS on Twitter: twitter.com/ASDSSkinExperts
Become a fan of ASDS on Facebook: facebook.com/ASDSSkinExperts
Locate a dermatologic surgeon in your area: asds.net/findadermatologist.aspx
Contact:
Jay Schwab
Communications Manager
American Society for Dermatologic Surgery
jschwab(at)asds(dot)net
847-956-9143