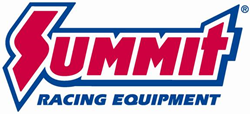 (PRWEB) August 10, 2015
Edge Products' original Evolution CTS Programmers were a slick way of adding more horsepower, torque, and other tuning options to a late model car or truck. Now, Edge has upped the ante with the brand new touch-screen Evolution CTS2 Programmers available at Summit Racing.
The big news is the five inch, full color high resolution display. Taking a cue from smart phones and tablets, the Evolution CTS2 has a one-touch menu function that makes it easy to navigate through the programmer's features. What's more, users can download their own custom background, create special colors for gauge arcs, needles, and layouts with the built-in color mixer, and choose from five different custom gauge screens.
As snazzy as the new display is, Edge didn't forget the performance. Evolution CTS2 tuning features include:

Tuning for mileage, towing, daily driving, and performance 
Tuning for shift points, shift firmness, torque management, fuel pressure and more
Adjustable speed and rev limiters
Speedometer correction
Other features include:

HDMI style plug for power and linking to other Edge accessories
Video-in jack for compatible off-the-shelf backup camera or DVD player
Light sensitivity meter to dim screen as ambient light decreases
Internet updateable
Evolution CTS2 Programmers are available for late model Chevy, Ford, and Dodge trucks, both gasoline and diesel.
The 'Juice with Attitude' Evolution CTS2 programmer is available for Dodge and Ram diesel trucks. It allows users to improve performance and fuel economy by controlling the timing and duration of injector firing on-the-fly.
See a video of the Evolution CTS2 in action here.
Summit Racing Equipment
http://www.SummitRacing.com
1-800-230-3030