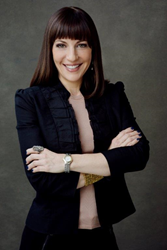 Americans are becoming more educated on their health in a concerted effort to lead healthier and more natural lives.
Tampa Bay, FL (PRWEB) August 07, 2015
JoTo PR has signed on health supplement company, BodyHealth, as a new client for their healthcare PR services. BodyHealth's motto is to "optimize health and vitality" through its supplement products which are crafted with quality and pure ingredients to help achieve and maintain optimum health and vitality (1).
BodyHealth was created by Dr. David Minkoff 15 years ago to provide doctors with the best possible supplementation and education for their patients. Today, the BodyHealth products are used by hundreds of practitioners who seek all-natural wellness and detoxification supplements. (1) BodyHealth has also begun expanding into the retail market.
Dr. Minkoff believes that in order to achieve optimum health, patients must firstly, reduce the number of toxins and pollutants entering the body; secondly, increase the number of toxins and pollutants leaving the body and thirdly, improve the quality of nutrition so the body can rebuild and heal (1). In an effort to help the public improve their overall health through better absorption of amino acids, Dr. Minkoff created PerfectAmino, which is perfectly balanced and 99% utilized by the body – a stark contrast to some alternative protein sources such as egg white protein which is currently gaining popularity but was only 48% utilized throughout three different test groups during an in-house case study.
PerfectAmino's balanced formula requires no digestion; rather, it is utilized by the bloodstream within 23 minutes, so the body can quickly utilize the complete amino acids to make every protein needed for life.
"Americans are becoming more educated on their health in a concerted effort to lead healthier and more natural lives," said JoTo PR CEO, Karla Jo Helms. "Education is an important component to helping people do so - it's great to work with a client like BodyHealth that is committed to providing vital information that assists in making people's lives better."
For more information about JoTo PR and its services, visit http://www.jotopr.com.
About JoTo PR:
Based in Tampa Bay, Florida, JoTo PR is an established Florida public relations firm founded by public relations veteran and innovator Karla Jo Helms. Helms launched the PR firm to meet a growing demand for new media expertise. JoTo is a hybrid PR agency, blending proven traditional approaches with the latest technology to deliver the best advantages of both worlds to the healthcare, financial and technology industries. JoTo's holistic approach to Business PR begins with communications strategic plans and leads into fully-integrated PR campaigns designed to optimize company communication, improve marketing and sales return on investment (ROI), and expand business opportunities. JoTo PR was ranked in the Top 100 Women Owned Businesses by the Tampa Bay Business Journal in 2014. For more information, visit JoTo PR online at http://www.jotopr.com.
About PerfectAminoTM:
PerfectAminoTM contains the eight essential amino acids the body needs to support and maintain its muscular, skeletal, enzymatic, and hormonal systems. The essential amino acids in PerfectAmino are in the exact proportions needed for maximum utilization by the body, and have been used by Tour de France athletes to improve muscle recovery. Perfect Amino balances protein deficiencies for optimal natural health, performance and healing. It contains no fat, sodium, sugar, yeast, gluten, soy, corn, wheat, rice, GMOs, preservatives, dairy or animal products. For more information, visit http://www.bodyhealth.com/products/perfectamino.
1. "More about Dr. Minkoff and BodyHealth.com." BodyHealth.com. Body Health, n.d. Web. 09 July 2015