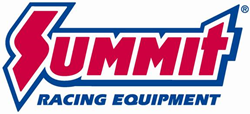 Tallmadge, OH (PRWEB) August 13, 2015
The DiabloSport Extreme Power Puck uses a single dial that fits in the palm of your hand to control your diesel truck's ECU. The tuner is so user-friendly, that drivers can dial-up 100 different power settings with a simple twist.
The DiabloSport Extreme Power Puck is so handy, the Xtreme Off-Road folks used one to improve the performance of their Ford F-250 Power Stroke Chase Rig. Watch the full episode.
The DiabloSport Extreme Power Puck can modify ECU settings to improve drivability and fuel economy, and has been shown to unlock up to 100 horsepower and 200 ft.-lbs. of torque in certain applications. DiabloSport's Extreme Power Puck can control fuel pressure by acting as a "boost fooler" to prevent the ECU from limiting fuel flow at higher boost levels.
The main module fits under the hood, and plugs into the factory harness between the ECU and fuel pressure sensor. A small, discrete twist dial module fits into the cab, giving the driver complete control. The entire installation process takes as little as 30 minutes, with no wires to cut, no holes to drill, and no complicated computer tuning. The wiring harness uses plug-and-play factory connectors. In fact, the DiabloSport Extreme Power Puck can be removed entirely without leaving any trace that it was ever installed. The Power Puck is "stackable" with other DiabloSport Tuners for added versatility.
There are over 15 different DiabloSport Extreme Power Puck diesel applications available, including these popular trucks:

2003-07 Dodge Ram 5.9L Cummins
• 2007-13 Dodge Ram 6.7L Cummins

2001-13 Chevy/GM Silverado/Sierra 6.6L Duramax
2004.5-12 Ford F-Series Powerstroke
Summit Racing Equipment
http://www.SummitRacing.com
1-800-230-3030