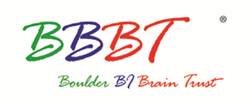 There is no other place where we can reach more than 180 analysts and practitioners and get unfiltered input on our product, roadmap, company, and growth strategy. -- Sanjay Vyas, CEO, Diyotta
Boulder, Colorado (PRWEB) August 06, 2015
On Friday, August 7, 2015, Diyotta's CEO, Sanjay Vyas, and CMO, John Santaferraro will brief BBBT on making the move to modern data integration.
In a crowded playing field where integration tools have been purpose built for data warehouses, the cloud, or Hadoop specifically, Diyotta took the approach of addressing all three of these environments and more. With data everywhere, flowing in all directions, new data provisioning and information hub capabilities make Diyotta the most automated path from traditional data to modern data.
"Modern data warehouse architectures have extended well beyond the traditional EDW to encompass investigative platforms, data lakes or repositories, and cloud implementations. This means that data can flow in one of 3 directions, or all three at the same time," said BBBT Founder, Claudia Imhoff. "Diyotta is one of a new breed of data integration platforms that purports to span these environments with its new provisioning and data hub-like capabilities. It will be an interesting and informative BBBT session for all our members."
"We are excited to introduce the BBBT to the benefits of modern data integration," said Sanjay Vyas, CEO. "There is no other place where we can reach more than 180 analysts and practitioners and get unfiltered input on our product, roadmap, company, and growth strategy."
A podcast summarizing the presentation will be available at the BBBT podcasts page and a video of the presentation will be available at the BBBT videos page.
About BBBT
The Boulder Business Intelligence Brain Trust has served the BI industry since 2006. It is a consortium of over 180 industry analysts, experts, and practitioners from around the world. BBBT hosts BI industry vendors who provide extended, interactive briefings, streamed live as webinars exclusively to BBBT members. It's a reciprocal arrangement, the members receive the latest information on current and planned BI tools and technologies, and the vendors get valuable feedback on their offerings, marketing, and messaging.
About Diyotta
Diyotta is a privately held corporation, leading the move to modern data integration and helping companies turn Hadoop into a powerful information hub. We accelerate time to value for new investments in big data platforms and for ongoing modernization of data warehouses. With Diyotta, companies fully leverage their existing platform investment, make the move to modern data platforms with the highest level of reuse possible, and quickly respond to business needs for new data and analytics.