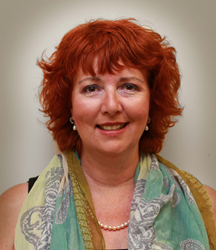 [Shanon's] overall knowledge and experience will help Advanced Chemical identify new processes and procedures to improve business, we are happy she joined our team.
Warwick, Rhode Island (PRWEB) August 07, 2015
Advanced Chemical Company (ACC), a leader in precious metals refining and electroplating processes, is pleased to announce the appointment of Shanon Horridge as its new customer care manager.
In this position, Horridge will work closely with ACC's sales manager, vice president of operations, and other key management members to maintain a fully satisfied, loyal, and profitable customer base of plating companies, jewelry manufacturers, dental laboratories, electroplating manufacturing operations, and other industries. The customer care manager also monitors and maintains established customer relationships to identify areas of concern and present proactive solutions.
"As the new customer care manager, Shanon is responsible for maximizing both logistics initiatives and the efficiency and productivity of her department. Her overall knowledge and experience will help Advanced Chemical identify new processes and procedures to improve business," says Chief Marketing Officer John Antonacci. "We are happy she joined our team."
Prior to joining ACC, Horridge was a senior member of the International Customer Care Division at Honeywell for more than seven years where she instituted and ran a wellness program to reduce absenteeism and encourage healthier lifestyles. While at A.T. Cross Company for nearly six years, she first served as marketing communications coordinator before being promoted to production control coordinator of manufacturing.
"I possess hazardous materials shipping certifications and export experience, which apply directly to the processes here at ACC," says Horridge. "I plan to streamline the customer care processes and eliminate waste where possible so we can focus on providing world-class customer care to all Advanced Chemical customers and potential customers. I expect great things to happen every day!"
About Advanced Chemical
Advanced Chemical is a family owned and operated full-service precious metals refinery headquartered in Warwick, Rhode Island. It refines gold, silver, platinum, palladium, and rhodium in its 25,000-square-foot, state-of-the-art and environmentally safe refinery and handles most hazardous and non-hazardous precious metal bearing material from a wide array of industries. Advanced Chemical is a leading manufacturer of proprietary precious-metal electroplating chemistries and other specialty chemistries and has laboratory services that include assaying, element identification, and product support. For more information, visit http://www.advchem.com.