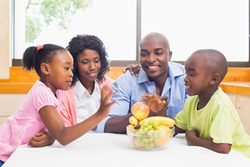 Lighting is a great way to improve the appearance of any house and warm up the space.
Chicago, IL (PRWEB) August 07, 2015
The Federal Savings Bank knows that First-time home buyers who recently purchased a house might still have to work a bit to give it the charm every home needs.
Follow these tips compiled by The Federal Savings Bank to turn any new purchase into the perfect place to live:
Focus on the front
Spend extra time emphasized the façade of a home is very important. Make sure the front door is clear of any obstacles. Remove clutter to make the space welcoming and clean. In addition, homeowners may want to also place a few plants near the front to add a homey touch.
If homeowners like to get a bit more creative, they can paint the door to reflect their personalities.
Personal touches
Homeowners should incorporate photographs, paintings and decorations that reflect who they are and what is most important to them. Adding personal touches is a great time to get creative with design and add personal flair.
A fun way to add some art to a new home is by creating unique and interesting pieces at a local studio offering painting classes or simply getting a little creative with a blank canvas over the weekend.
Light up the home
Lighting is a great way to improve the appearance of any house and warm up the space. New homeowners can add lamps for soft lighting and even install unique chandeliers to incorporate additional appeal into the space.
Paint and punches of color
As soon as individuals move into a new home they can paint the walls and ceilings to match their preference. It's an especially great time to embark on this project because there won't be furniture in the home that could easily be destroyed or smudged by the paint.
Homeowners should select colors they enjoy that also match the current decorations they plan to incorporate in the home.
Implement a storage system
When individuals first move into a home, they should create a plan to organize certain items. Seasonal decorations or supplies need to have a specific place in the home. This will help cut down on clutter and ensure the space is fully optimized.
After purchasing a house, turning it into a home only requires a little vision and creativity to ensure the space is ready for a family.
Contact The Federal Savings Bank, a veteran owned bank, to learn more about mortgages.