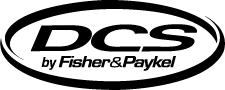 Valerie Bertinelli shares the sentiment, "DCS is the best brand for me to be cooking with on Valerie's Home Cooking.."
(PRWEB) August 07, 2015
DCS Appliances by Fisher & Paykel Inc., a global design innovator and manufacturer of indoor and outdoor home appliances and the Pioneers of Professional Kitchen Equipment, announces its official partnership with Food Network's Valerie's Home Cooking, starring Valerie Bertinelli. Debuting Saturday, August 8th at 12|11c, the Golden Globe winner, best-selling cookbook author and co-host of the Kids Baking Championship invites her closest friends over for mouthwatering meals and lots of laughs. The kitchen on set has been outfitted with the latest and greatest indoor and outdoor DCS appliances, including:
24" refrigerator drawers
24" DCS Double DishDrawer Tall
30" DCS Wall Oven,
36" DCS Drop In Cooktop
36" DCS Down Draft
30" DCS Double Wall Oven
30" DCS Warming Drawer
24" Convection Microwave Oven
36" DCS outdoor grill and grill cart
Fisher & Paykel Washing Machine and Dryer
DCS is serious kitchen equipment for people who love to cook. You don't have to be a professional like Valerie to cook like one. Valerie shares her confidence in a kitchen of professionally inspired DCS products with everyone, even the most inspired home cooks. For DCS, professional means a design that delivers construction that lasts a lifetime and performance that is consistent. It is uncompromising in its simplicity, unparalleled in its performance and unconventional in its resilience and can take the heat with hours of cooking on set.
"This partnership is ideal for DCS -- the quintessential classic American appliance brand merging with America's Sweetheart, who also happens to be a phenomenal cook -- couldn't be a better pairing," shares Gina Lathrum, Brand Marketing Manager of DCS Appliances.
Valerie Bertinelli shares the sentiment, "DCS is the best brand for me to be cooking with on Valerie's Home Cooking; it's quality, luxury and designed for peak performance, even after long days of being on set."
Designed for the culinary curious, DCS indoor line's functional designs complement any kitchen, and the durable, sealed surfaces makes cleaning up easy. All DCS cooktops and ranges have the power and the control of this capability on every cooktop burner – right down to Full Surfacing Simmering on every burner at 140 degrees. DCS Outdoor combines the latest grilling technology and innovation to deliver the ultimate in outdoor cooking performance and control. Every DCS grill is handcrafted and constructed entirely of heavy gauge type 304 stainless steel.
About DCS Appliances by Fisher & Paykel
DCS, the American Professional Brand of Fisher & Paykel, is the high performance cooking brand that pioneered a new category of professional cooking products for the home in the late 1980's. DCS has defined cooking appliance innovation for the commercial food industry, and designs commercial quality appliances for the home. Since 1934, the Fisher & Paykel design heritage has been founded on a pioneering spirit and culture of curiosity, that challenges conventional appliance design to consistently deliver products tailored for human needs. Incorporating outstanding performance, and user-focused innovation; Fisher & Paykel and DCS appliance brands inspire people through indoor/outdoor kitchen and laundry products, designed with real life in mind. The brands incorporate innovative technologies driven from a passion to produce the most technically advanced, efficient, and contemporary styled appliances. Fisher & Paykel Appliances is a global company operating in 50 countries, manufacturing in the United States, Mexico, Italy, Thailand and New Zealand. For more information, please visit: http://www.dcsappliances.com.
###