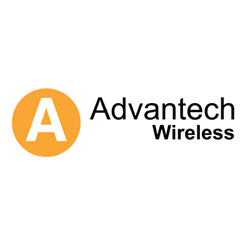 Montreal, Canada (PRWEB) August 07, 2015
Advantech Wireless, a global leader for Satellite broadband communications solutions, announced today that its SapphireBlu Series GaN Technology based SSPAs empowered 4K Ultra HDTV transmissions of a high profile international football tournament for national teams in South America.
Advantech Wireless SSPAs were selected for their higher performance and reliability combined with the smallest form factor and lowest power consumption on the market. "With the new requirements of HDTV and Ultra HDTV broadcasters need more power per feed. The Second Generation GaN based SSPAs deliver the best solution for DSNG applications in terms of performance, quality and overall cost of ownership," stated Cristi Damian, VP Business Development at Advantech Wireless. "Fleets of DSNG vehicles from our customers have been upgraded for full HDTV transmission capability in order to transmit uninterrupted feeds of these sports tournaments to all countries around the world."
The Second Generation of GaN based SapphireBlu SSPA/SSPB from Advantech Wireless offers very High Linearity in a compact single package. These systems are designed for Ultra HD transmission broadcasting and are DVB-S2X ready. The increased linearity comes at the same time with no additional increase in size, weight and energy consumption.
About Advantech Wireless
Reliable and secure communication is essential to global productivity, commerce and security. Advantech Wireless makes it possible by designing smarter solutions to help people connect and businesses succeed. With our customized approach, award-winning R&D and innovative engineering, we provide the industry's most advanced technologies, with the most economical total cost of ownership. We empower our clients to achieve excellence in communication, while experiencing reduced CAPEX and OPEX overall. Ultimately, our uncompromising quality and bolder thinking enable us to provide clients around the globe with smarter terrestrial and satellite communication solutions.